The file formats, or file types are very coherent terms in today's world of computer science.
File Type = Application Assignment (Software, Programs, App)
File Formats = How to interpret the file
Content:
1.) The file formats and file types!
The file formats


The file format describes how the file should be interpreted so that the information stored therein can be visually or acoustically displayed or reproduced.


The file type or file extensions


The file type is used to better recognize a specific group of files, such as JPG, JPEG, BMP, .... are image files and TXT, RTF, DOC, PDF, ... are documents. Today's operating systems use the file extensions (file type) to assign the program to which a file type should be opened. The file format is then read and interpreted by the respective applications.



(Image-1) File formats and file types!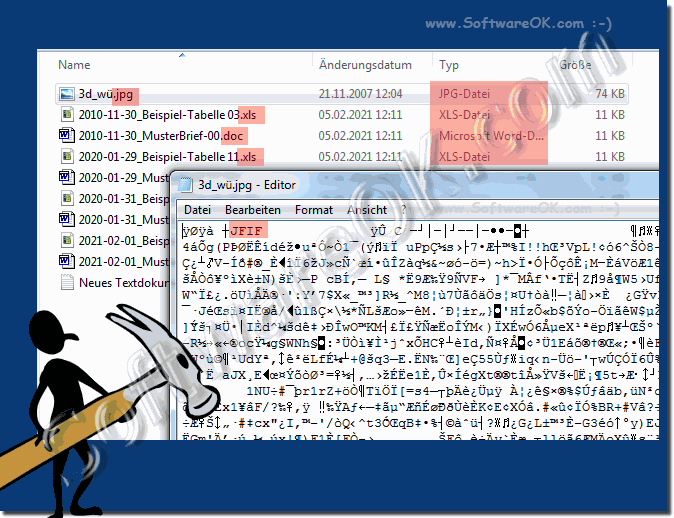 2.) More information on this topic!
FAQ 10: Updated on: 31 August 2023 14:23