The print preview is a function that allows you to see what a printed version of the document would look like on the screen!
Before you make a correct printout, it is possible to find any errors with the print preview or to correct the page layout / margins before printing. This saves you ink, toner, and paper by eliminating the need to print more than once.
Most programs have  properties for the standard printer in the Print tab ! When the printer properties and document appear as you want them, click Print .
(Image-2) An Office print preview in MS Word!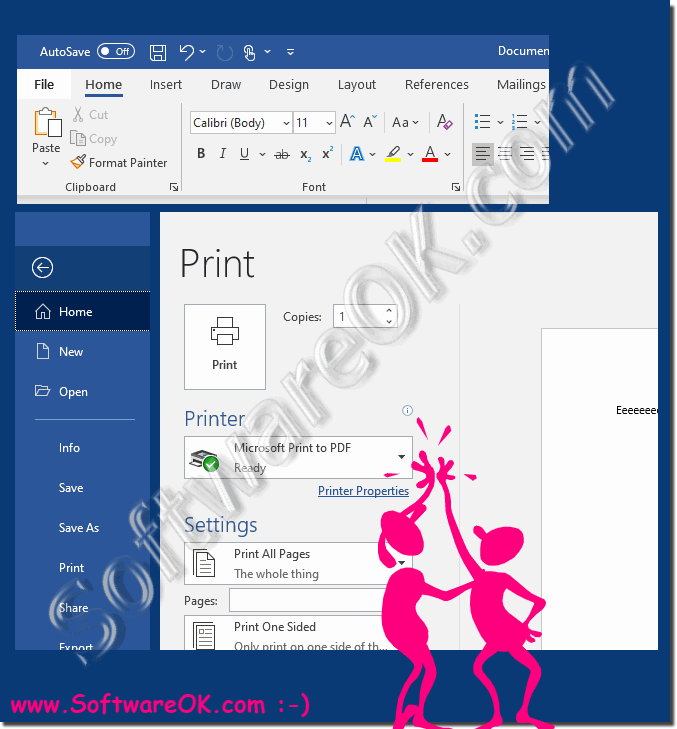 To open the print preview function, click on the print preview icon in the toolbar as shown in the image, or click on File and select the Print preview option.




FAQ 113: Updated on: 28 June 2020 09:26