Spreadsheets are tables or worksheets in a file, which consist of rows and columns, with the help of which data can be sorted, arranged, evaluated, ...!



A simple example of using a table as a personal budget overview! ( ... see Image-1 )



More detailed / more detailed: 

See also: 





(Image-1) Spreadsheets income!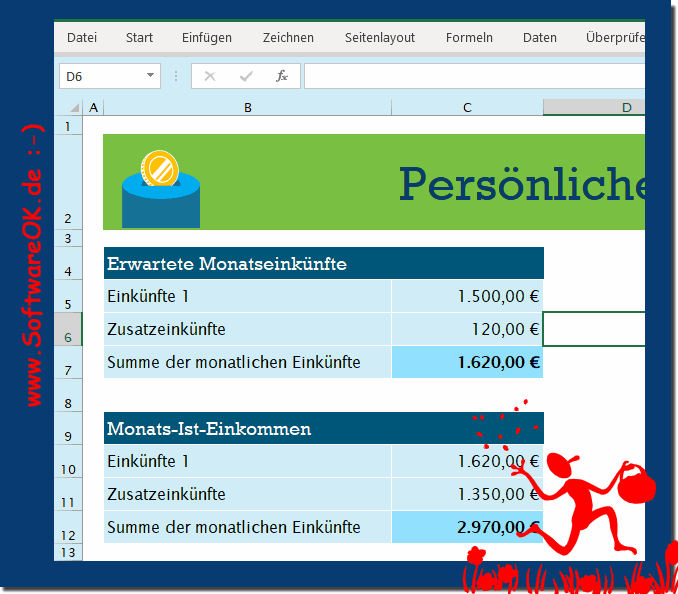 FAQ 224: Updated on: 18 November 2020 05:34