Visual artifacts are graphic imperfections or errors in the digital image reproduction or representation! 




 

Content:



1.) Artifacts are graphical errors that are easily recognizable!
It is often used in computers as a term for faulty images! Here on the left in the greatly enlarged image without digital visual artifacts and on the right with! 

(... see Image-1) and (... see Image-2) 



(Image-1) Visual artifacts example 1!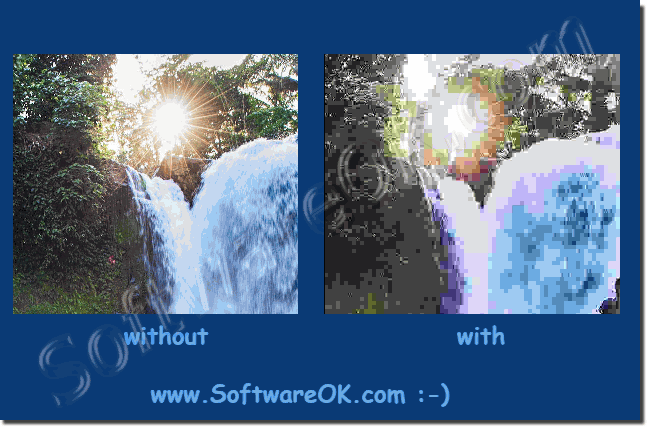 (Image-2) Visual artifacts Example 2!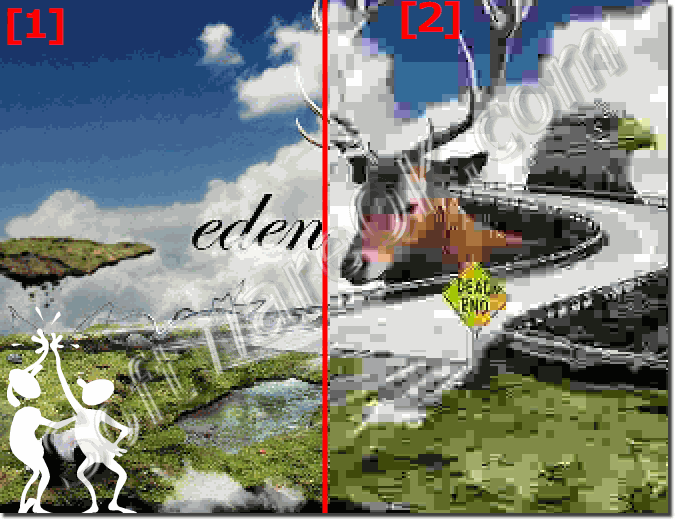 2.) How do these artefacts arise in images or videos?
With video, the most common cause of artifacts in images is internet speed, because if the internet speed is not calculated, the provider sends you a smaller image on their streaming service, or higher compression results from the higher compression of course artefacts in the picture, which are less bad than if the picture were completely missing.

It is similar with the images, although they are transmitted in one piece, artifacts can also arise when they are created, for example if images are not saved in PNG format but in JPG format and the compression is set much too high, this also occurs with complex ones of the image's artifacts. Most highly compressed images contain artefacts, but these are hardly noticeable to the naked eye, which can only be done with an enlargement as shown in the image above.

Artifacts are often not perceived as errors at all, but simply as poor image quality. But that's not the case, artefacts are errors, but they arise from incorrectly set compression or from poor transmission rates.




3.) Can I do something about artefacts in pictures and videos?

Of course, we can do something about it, for example, if you download an image from the Internet, you can look around in search of the equivalent images in a larger format. If you save images yourself, make sure that an appropriate compression is set for the corresponding image and according to the needs of the respective image.

The same principle applies to videos, you need a certain amount of data for videos, especially with higher resolutions, so that an acceptable quality is created here, and artefacts are avoided.



FAQ 249: Updated on: 3 October 2022 13:51