An ISO image or ISO file is a computer file that contains the complete contents of a CD, DVD or other data medium!




 

Content:




1.) The ISO file / ISO images!
Properly referred to as ISO images which are at the same time an exact backup/copy of the original media, they are often used to allow for easy distribution over the internet as the complete content is conveniently packaged in a single file/archive!

An ISO file is similar to a ►  Zip folder except that it is a standardized,  ISO format of it´s own format! 





(Image-1) The ISO-File ergo ISO-Image!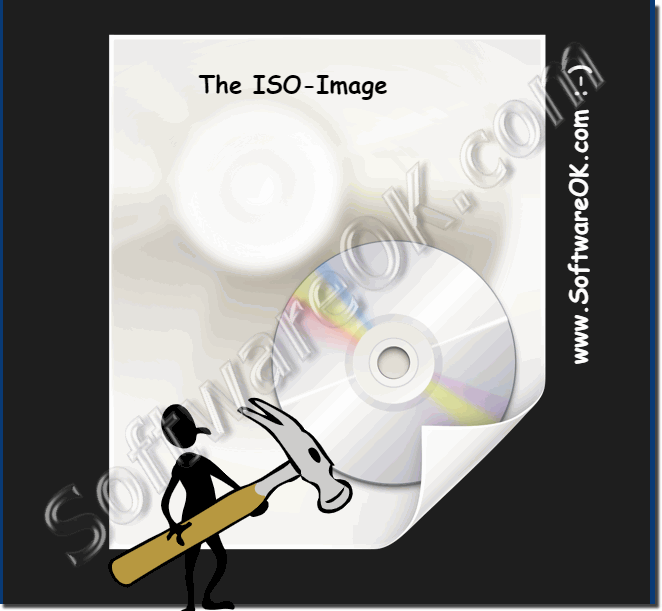 2.) Further information about ISO images!

ISO files were originally developed to provide exact copies of optical discs such as CDs or DVDs. They are still used for this purpose. When you mount an ISO file, your PC treats the ISO file as if it were a CD, DVD, or BluRay disc that you inserted into a drive.




An ISO file is an image or apicture file of a CD, DVD or Blu-ray disc. The format was developed by the International Organization for Standardization (ISO), hence the name "ISO". These files contain all the data and structure of an optical disc, including the file system, files and directories. ISO files are often used to backup, distribute, or mount disc contents on virtual drives.

An ISO image can be used to create an exact copy of an optical disc. You can burn an ISO file to a blank CD, DVD, or Blu-ray to create a working disc, or you can mount the ISO file in a virtual drive to access the files within it without a physical drive Disc is required.

ISO files are widely used in various areas including software distribution, creating operating system installation media, and backing up disc contents. There are various tools and programs that can be used to edit, create, edit or use ISO files.





FAQ 303: Updated on: 7 October 2023 05:44