RGB and RGBA, ABGR and ARGB are the color values ​​that define, for example, a pixel color!
1.) The RGB color format!
In short, red-green-blue is RGB and one of many methods for generating colors from the colors red, green and blue. When describing a screen or monitor, RGB is sometimes used.

The picture shows how this happens with RGB when colors are mixed because each of the circles overlaps different colors to create new colors.

Very detailed: ►►►  wikipedia.org/wiki/Color_spaces_with_RGB_primaries Tip: ►►► GetPixelColor 



(Image-1) RGB and CMYK?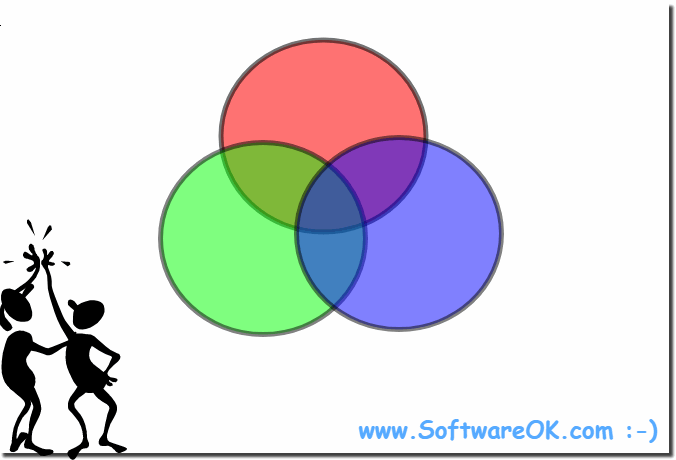 2.) The RGBA color format!

The 
A 
stands for the 
Alpha channel


The RGB value stands for the basic color, or the color red / green / blue and the alpha channel describes the transparency!


An example and the difference between RGB color and RGBA color!


RGB values ​​go from 0-255, resulting in 16777216/256 x 256 x 256) colors.

The so-called alpha value describes the transparency or permeability of the pixel. 

Example RGBA 255 , 0.0, 127  would be the color red, which is 50% permeable, transparent or transparent


R = red G = green B = blue A = alpha


It doesn't matter how it is written!
The main thing is to interpret it in the correct order.

Here is an example of how a transparent desktop clock looks on the desktop with the same color and a different alpha value.
0, 75%, 25%

You can see exactly how the alpha value affects the appearance, it is almost like reducing the RGB values, which is also mathematically correct, only that the background also is added with the corresponding share! 

75% alpha means that the background gains 25% in importance!
Or rather, the front texture 75% mixed with 25% background.  



(Image-2) RGB, RGBA, ABGR, ARGB difference!


FAQ 79: Updated on: 2 September 2023 08:00