A desktop is an English term that is often used in Microsoft Windows!
Or to describe a desktop computer in this case.
or to describe a system unit.
Desktop can also refer to desk, work surface, desk top, screen surface, desk surface in English.
You can see that it is a rather far-reaching term, but it is immediately connected to the PC desktop in German-speaking countries and that is only human.
Like the PC desk, the Windows desktop has changed over the years ;-)
1.) The Windows 98 desktop!
(Image-1) Windows 98 desktop example!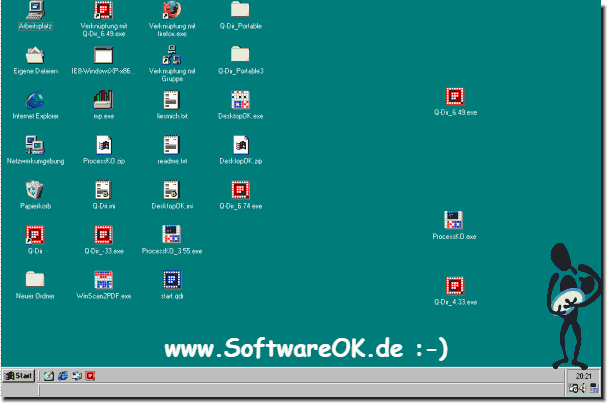 When referring to an operating system or a GUI, the desktop is a system for organizing symbols on a screen.
The Microsoft Windows Desktop was first introduced with Microsoft Windows 95 and has been included in every Windows version since then.
The picture above shows the Windows 98 desktop, below is an example of the Microsoft Windows XP / 7 / Windows 8.1 and 10 desktop.

2.) The Windows XP desktop!
One of the most beautiful desktops from Microsoft Windows!
( ... see Image-2 )


(Image-2) Window XP desktop example!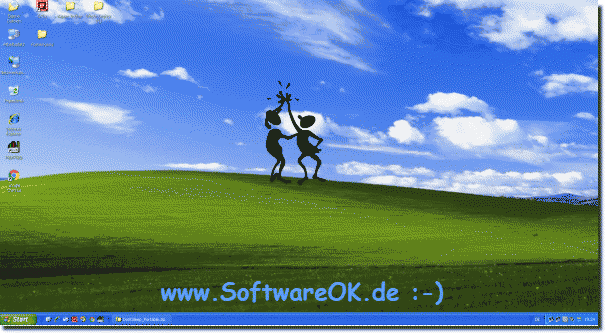 3.) The new Windows 7 desktop!
The simple Windows 7 desktop, but still elegant and visually appealing.
( ... see Image-3 )


(Image-3) Windows 7 desktop example!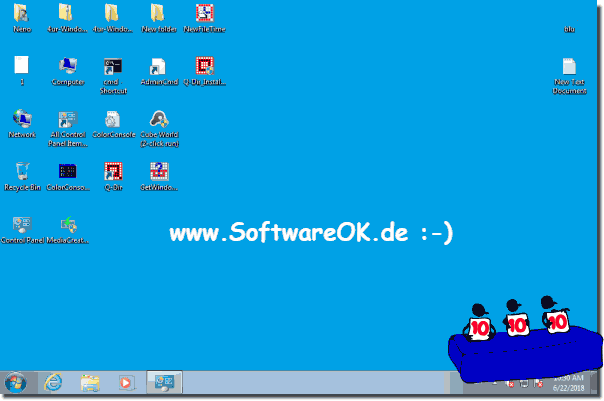 4.) The new Windows 8.1 desktop!
With Windows 8.1 / 8 almost everything was left out, eg Aero, but the desktop is still clear and timeless!
( ... see Image-4 )


(Image-4) Windows 8.1 desktop example!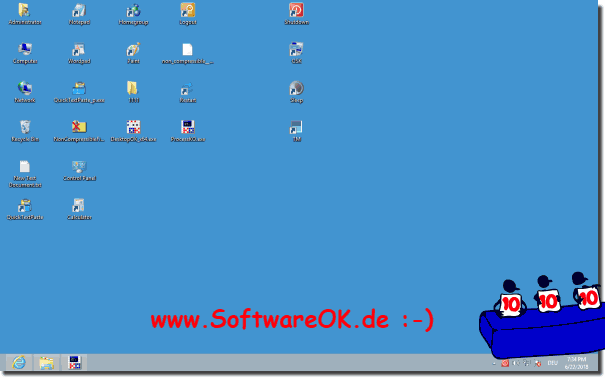 5.) The new Windows 10 desktop!
A lot has been left out of Windows 10, but the desktop fulfills its function and is nice and clear and tidy!

( ... see Image-5 )


(Image-5) Windows 10 desktop example!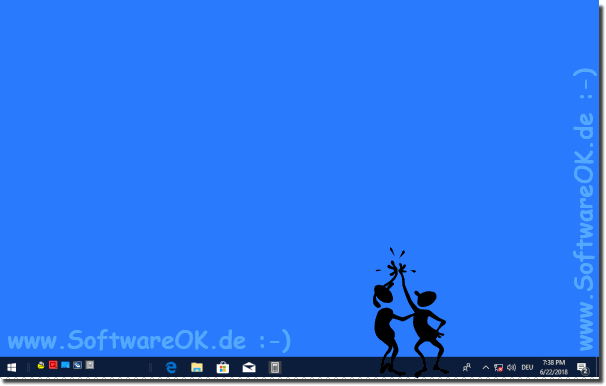 In this example, there are no icons on the desktop and the background image is a plain blue screen without the Microsoft Windows 10 logo.
In addition, the taskbar is located at the bottom of the desktop and contains the Start button, taskbar icons, the Windows notification area on the right, as well as the current time and date on the desktop.



FAQ 81: Updated on: 2 September 2023 08:01