The ERR_EMPTY_RESPONSE message is not a virus or malware infection that has corrupted the windows file or used browser!


For example, the website at www.softwareok.com you may want to open may be temporarily unavailable or has been permanently moved to a new web address, so try to open the website later.






(Image-1) ERR_EMPTY_RESPONSE, Message!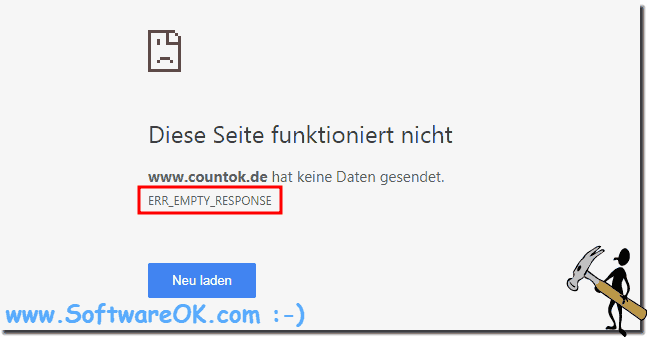 Please check the address for spelling, capitalization or other errors.
Please check if the address has been renamed, deleted or moved. 



In Internet Explorer message! 
The page can not be displayed.
• Make sure that the web address https://www.softwareok.de is correct.
• Search the page with your search engine.
• Refresh the page in a few minutes.
FAQ 18: Updated on: 22 May 2018 07:57