Here is the short explanation for each test and benchmark values in IsMyHdOK  on Windows 11, 10, ... etc. and MS Server OS!


Sequentiall:
Write and Read linear eg. continuous.
4K:
Random read and write of 4 KB blocks. The position will be determined by a random number.
512K:
The same as 4 KB, random read and write 512 KB blocks.
64 x 4K:
The same as 4 KB, only that 64 requests are run at the same time (parallel).
Access Time:
The actually measured access time when reading and writing 4 KB blocks.

See also:
... the IsMyHdOK, SSDs or HDDs benchmark points!



(Image-1) Iindividual test values or measurements in IsMyHdOK!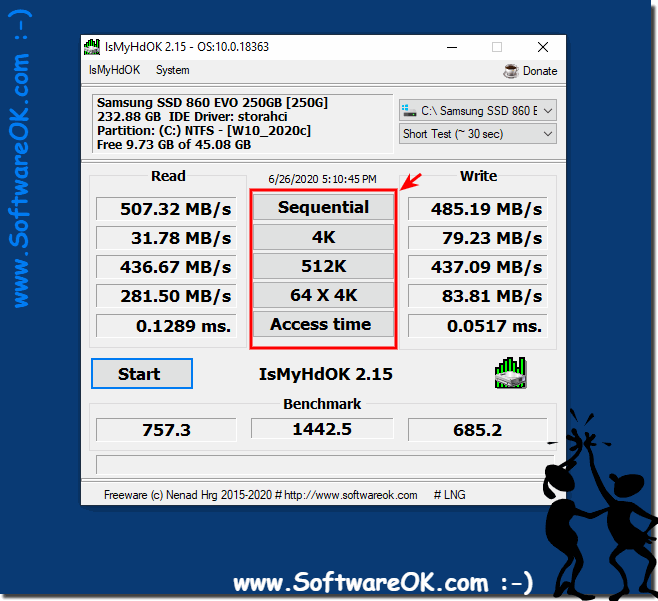 Info:

Testing the performance of hard drives. With its small size and portability, very user-friendly, you can work with HDD, SSD hard drives and / or USB drives to perform a performance test, there are several test modes from short 30 seconds to very long 4 minutes.



FAQ 4: Updated on: 19 July 2021 07:51