It's easy to adjust the tab width in the alternative file explorer on all Windows 11, 10, ... etc. Desktop and MS Server OS!
Most
Windows users
are used to managing tabbed pages in their browsers.
This can also be a great way to manage your files.
The Explorer does not offer this by default, but you can use tabs effectively with the alternative Explorer in the latest version of Q-Dir.


Adjusting the tabs / tab width on Windows OS!
1. Start the
Quad Explorer MS Windows Server and Desktop
as usual
2. Open the Tools menu 
3. Activate the desired option
"Tab-s
► Width ► 
(
... see Image-1 items 1 to 4
) 
(Image-2) Adjusting the tabs, tab width in the file explorer on Windows!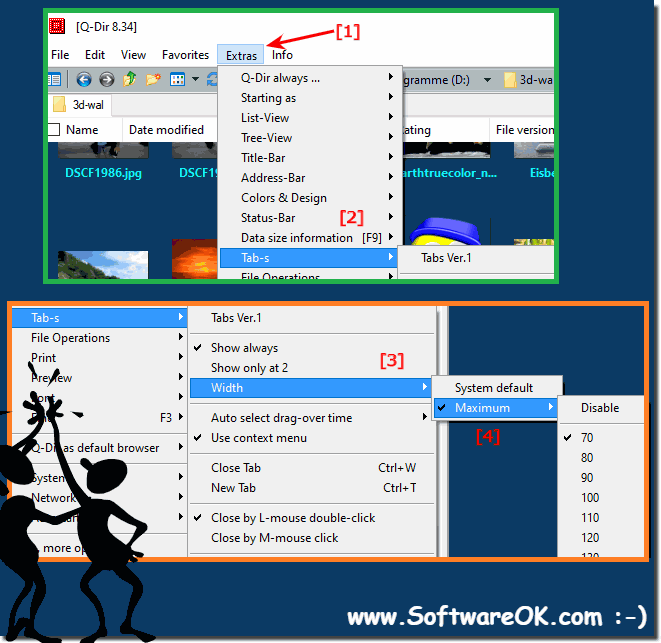 Info:

If the user is bothered by one thing in File Explorer more than anything else, there is no way to customize a tab to make better use of it. It's especially annoying when you've browsed a lot and need to search your drives to recognize the folder in a tab that is too small!