The directory Expression in My Place is possible before the 5.XX there were problems, please use the latest version! 




Just under Windows 10, there were problems in the print preview to print out the overview of the used hard disk space, please wait until the analysis / scan of the hard disk or directory is completed and then call / start the folder print function!



 

 

Content / Example:


See also: ►  Open a second drive in the new window?


1.) Example: the scan of the hard disk C: on Windows 10!
Here is a small example of the scan on the C drive: and starting the directory print function via the main menu in 
MeinPlatz
!
PS: 
Works well under Windows 8.1 and Seven and on all Microsoft Windows Server operating systems 2016 to 2000!
(Image-1) Directory print example on Win 10!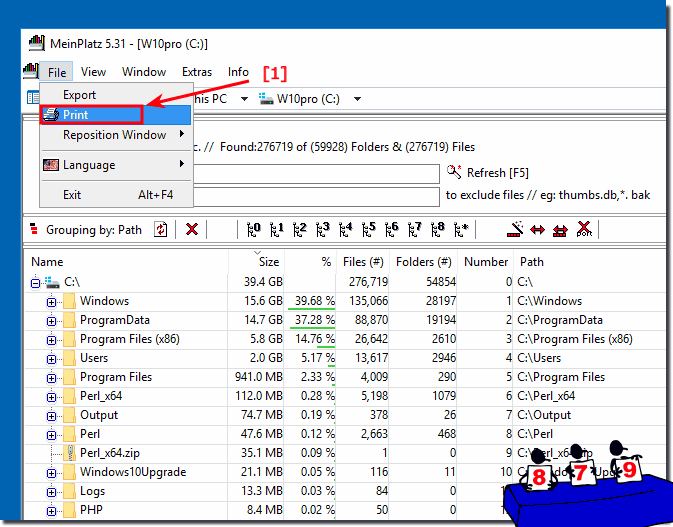 2.) The clear printout of the Windows drive C:\!
(Image-2) Directory print Windows system drive!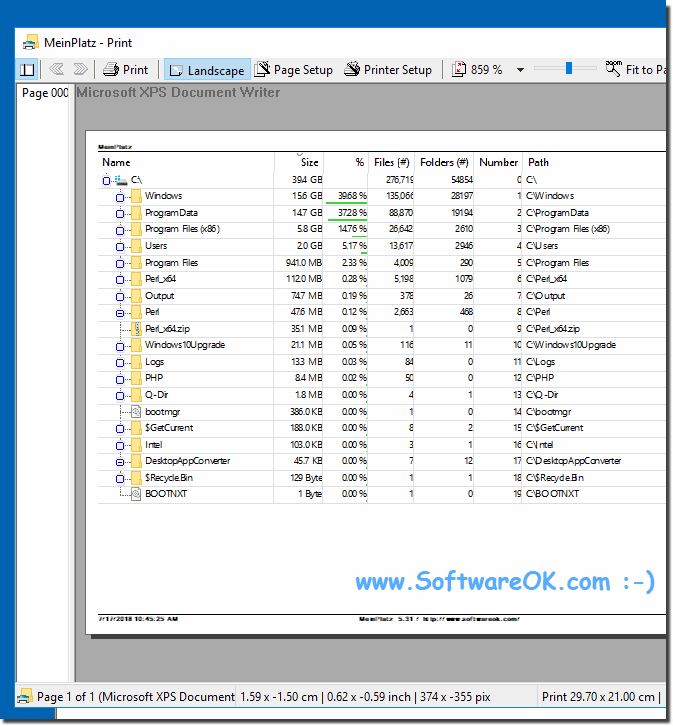 FAQ 8: Updated on: July 17th 2018 11:07