Usually you just print a Word document in page format, but sometimes you just want to print a single page in landscape orientation!



1. As always, start MS Word, open the relevant document 

2. When you have decided in the Microsoft Word document which area is to be printed in landscape format, mark this area

3. Via  "Layout"   ► click on the arrow in the lower right corner of the Breaks, line number, ... section

4. This will open the Page Setup dialog

5. Under Orientation, select "Landscape" .

6. Then click on the dropdown box ► Apply to:  "Selected text"

7. Confirm with OK 

(... see Image-1 Point 1 to 6)


When the dialog box Page Setup closes, you'll see your page automatically switch to landscape.




(Image-1) Print only a single page in landscape format in the Word document!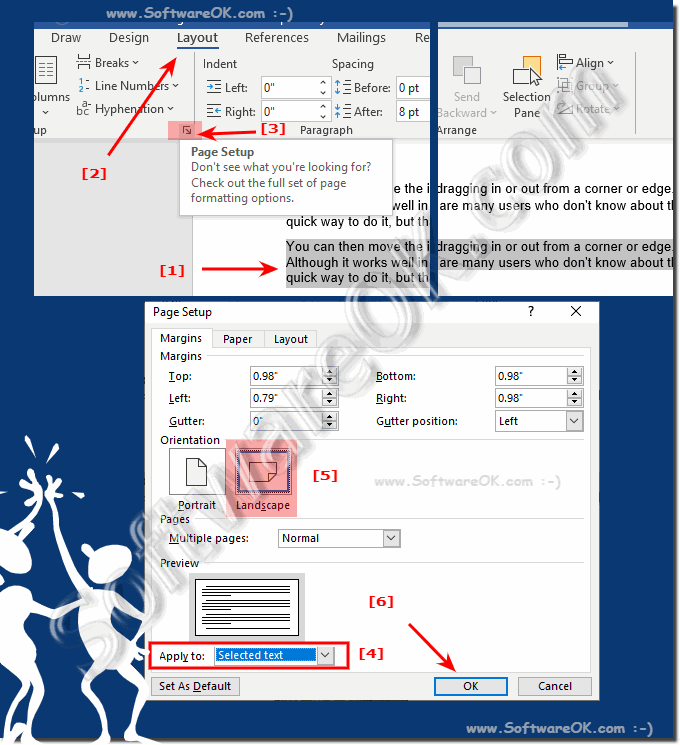 FAQ 71: Updated on: 15 September 2022 10:17