If you don't want the watermark to appear on the vacation photos or other pictures, deactivate the watermark again!




1. Go to the

"Watermark"

tab.

2. Deactivate the

"Use

watermark"

option

(... see Image-1 Point 1 and 2)


PS:
If you want to use the watermark again, go to the "Watermarks" tab and enable the

"Use watermarks"

option 






(Image-1) Don't want a watermark on photos!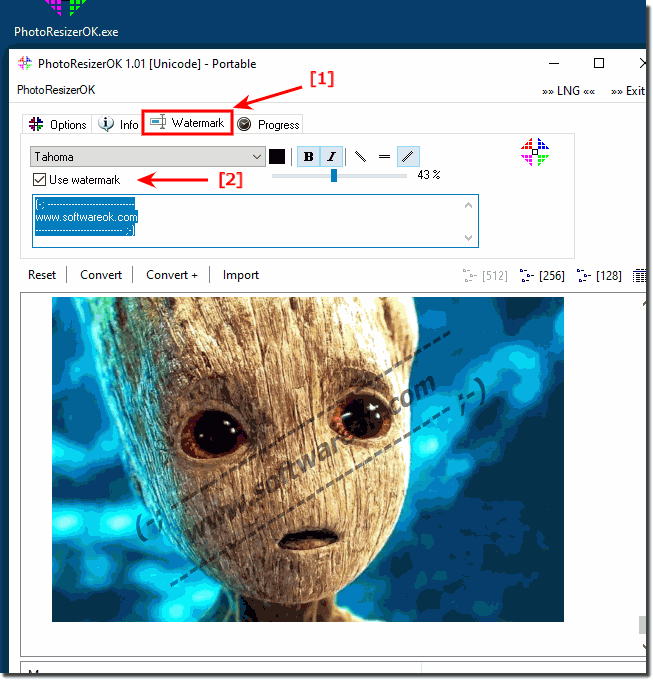 A watermark on my scaled down vacation photos on: Windows 11, 10 , 8.1, 8, 7: Pro, Home, Enterprise, Basic, Premium, Professional, Starter, Ultimate, Windows-Server 2019, 2016, 2012


FAQ 11: Updated on: 12 July 2021 20:14