The solution is very easy to change the rules for the visibility of the tabs for tabbed browsing in Q-Dir !


You find this option under the menu item Extras, Tab-s (... see Image-1 Arrow-1)

If you want the tab(s) are always visible, then simply use the option  "Show always" when the option "Show only at 2" the tab strip will be only visible at two tabs.



(Image-1) Tabbed Browsing and tabs always visible-displayed in the Explorer view!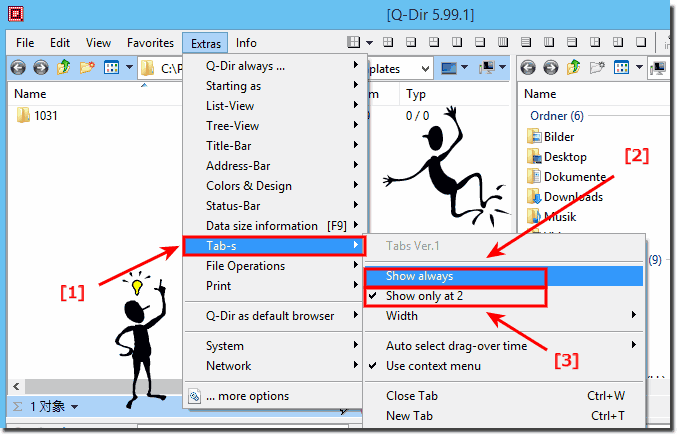 FAQ 101: Updated on: July 4th 2014 10:39