Easy duplex support on non-duplex scanners and printer, thanks to improved sorting options!
The duplex problem with non-duplex scanners and printers is widespread.
It is very convenient if you have a non-duplex printer to have a solution to the problem, which you can
easily solve
in WinScan2PDF, save the front pages as a PDF and save the backs as a separate PDF file.

Read the solution ►►  Front, Rear Sort, Duplex PDF Scan and Print!


(Image-1) Duplex with non-duplex scanners, improved sorting for print out!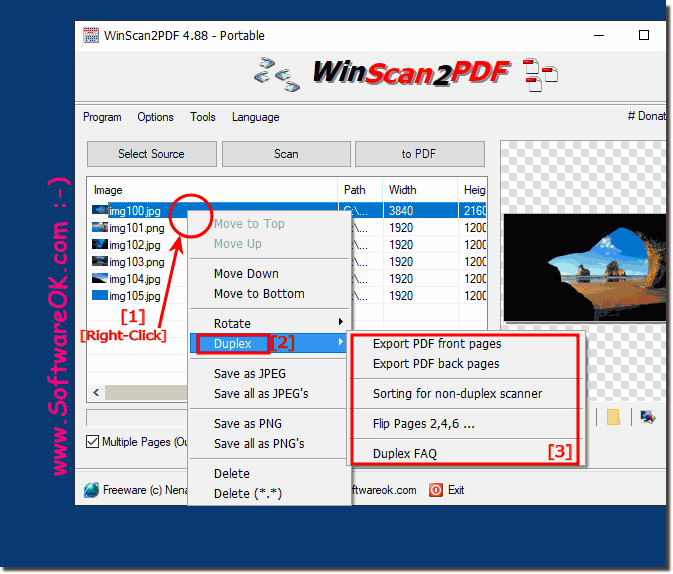 Info: