Start
Copy Paste in new Process in The Quad-Directory File Explorer

in each file list view solution  for Windows 11, 10, ... Desktop-PCs or MS Server OS!!

Please change the Option in Q-Dir:

Menu ► Extras ► File Operations ► New Process 

Please always use the latest version of ... The Windows Filemanager Q-Dir! 



Important!

 if File Operations is set to New Process the internal Drag & Drop in the same View is not possible!

For example: because it has a very convenient ability to drag and drop files in one window. Most often this is necessary for comparing of pictures (arrange the files)!

Maybe at this setting, it doesn't work either in newer WinPE builds that Q-Dir does not support drag and drop and copy/paste operations.



(Image-1) Start Copy Paste in new Process!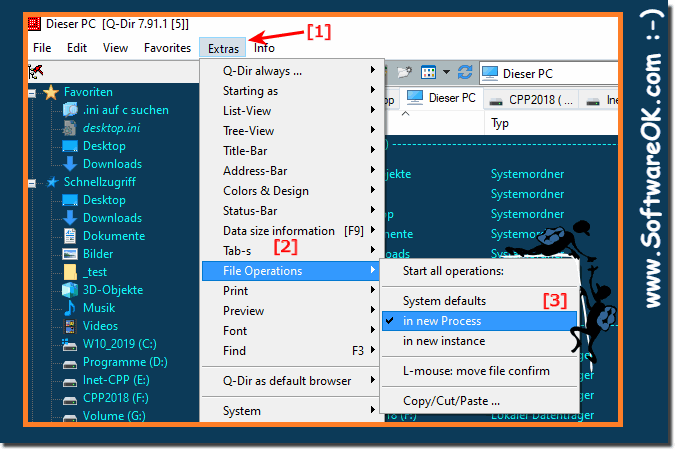 FAQ 106: Updated on: 29 May 2022 06:32