One can influence the ini file, at 7.75 is easy to have the two quad explorer with separate settings on your MS Windows OS!
For example! 
1. Assign "Q-Dir_x64 ini=Audio.exe" in the "Q-Dir_Audio.ini"
2. for start.qdr to audio_start.qdr!
(
... see picture-1
)
(Picture-1) Quad Explorer separate settings!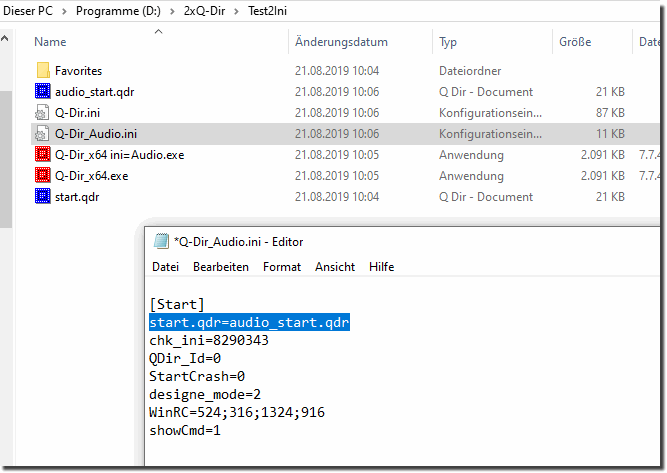 Info:

You can easily use / deploy / use this example on previous versions of Microsoft's Windows operating systems, whether it's a Windows desktop, tablet, Surface Pro / Go, or even a server operating system.



FAQ 114: Updated on: 29 May 2022 07:01