It's just sorting the order for the Copy Paste menu in QTP on all Microsoft Windows desktop and server operating systems!


Content:



1.) Sorting by drag and drop 
1. Start or open the ► QuickTextPaste for MS Windows user interface / window

2. Open the shortcut 

3. Select  the text / and move it, using drag & drop

(... see Image-1 Point 1 and 2)

Very practical function for Windows 11, 10, ... etc.



(Image-1) Sort the order for the copy paste menu!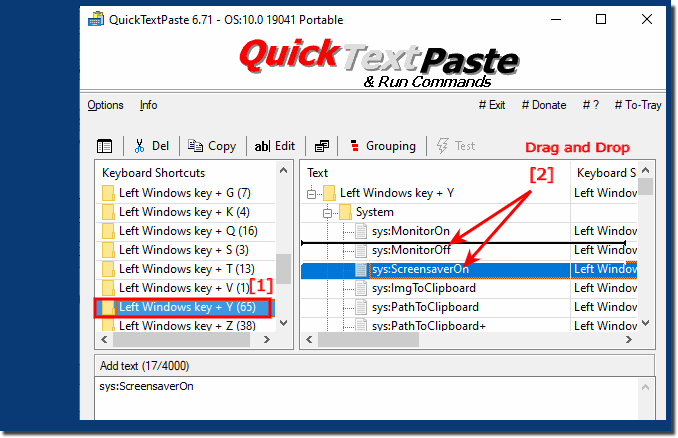 2.) Alternatively, sorting through export and import!

1. Export the commands of the shortcut to the clipboard

2. Open Notepad or another word processing program 

3. Insert the list using CTRL + V

4. Delete the [list_order] area 

5. Change the sorting (line Sequence)

6. Mark everything with Ctrl + A and move everything back to the clipboard with Ctrl + C

7. Paste in Quick-Text-Paste again (► Import from the clipboard text and windows commands!)

(... see Image-2 Point 1 to 5)

PS: First the commands Delete so that there are no doubles ;-)




(Image-2) How do I sort the order for the copy paste menu?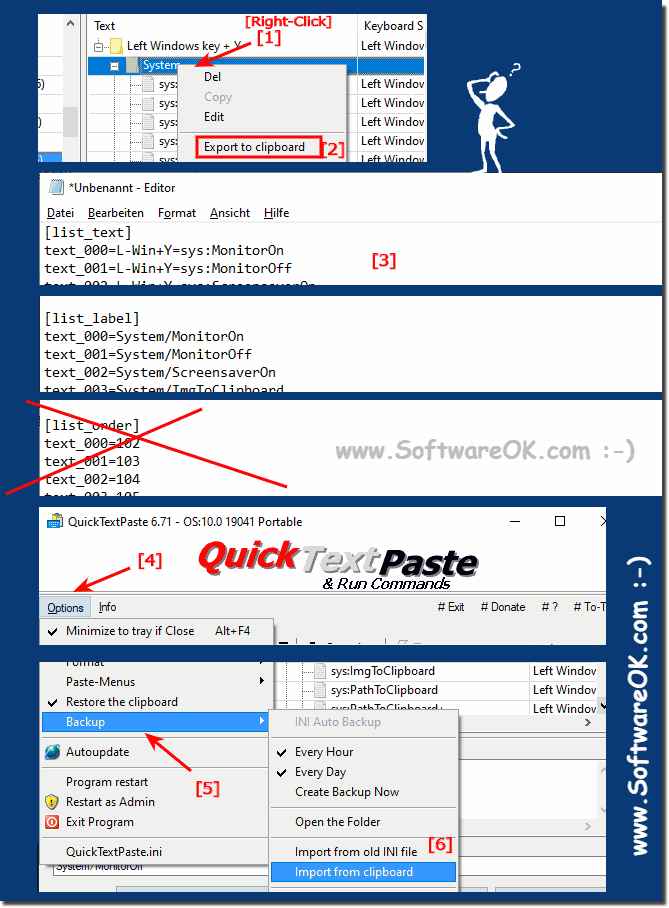 FAQ 45: Updated on: 30 June 2021 10:19