From version 2.72 the problem with paths, folders or files with spaces and environment variables was fixed!

If the input in the Run Dialog area looks as follows:

"%APPDATA%\Media Center Programs" or for example  "%ProgramFiles%\Windows NT\Accessories" 

It came to an error message by Run-Command. From version 2.72 everything is OK again!

Please always use ... the latest version of Run-Command!
(Image-1) Folder Paths with blank spaces and environment variables command!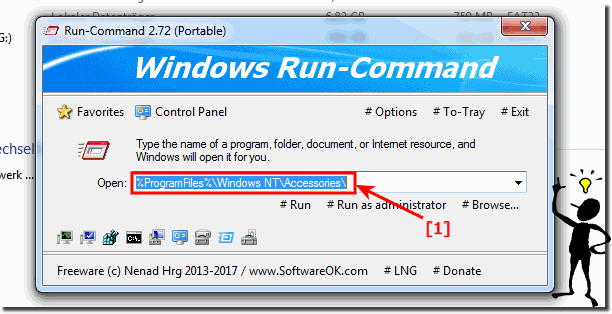 FAQ 6: Updated on: 22 September 2017 08:07