O yes, StressMyPC   is for 1 x CPU, 2 x CPU, 4 x CPU, ... Is also for Graphics Card, and Hard Drive Stress.
Is a good System health and stability tester, a simple but effective performance testing tool for Windows-11, 10, 8.1, 7 / XP / Vista / Server 2019, 2016, ... and all other Windows PCs..
Download "Stress MY PC" a Free tool: Info StressMyPC

Is also good to test overclocking PCs or Laptops and if the cooling system is sufficient and works properly!


(Image-1) CPU, Graphics(Video) Card, and Hard Drive stress on Windows-7!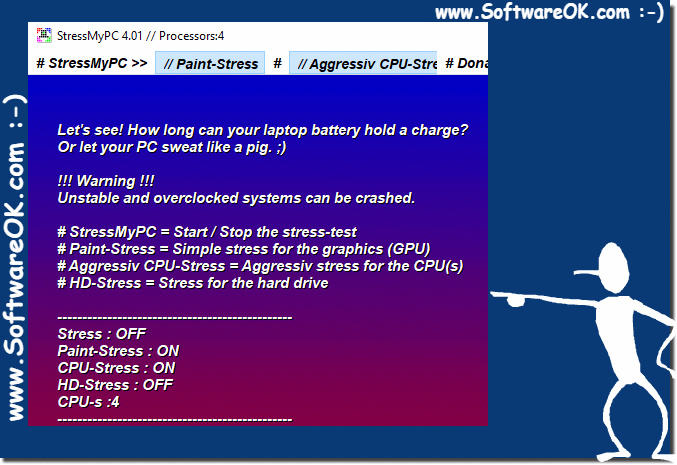 This windows utility stress test is designed for stress testing of personal computer, allows you to perform also called computer stress test. This form of testing will help you determine the stability of the system in conditions of increased load! The program is portable, that is can be launched from portable usb media, does not produce entries in the system registry and does not require the installation.



FAQ 1: Updated on: 20 July 2021 19:04