The Defender Folder Protection prevents deletion under Windows 10, sometimes useful and sometimes annoying!
Now you can still turn off it faster the Folder Protection with ThisIsMyFille only for ThisIsMyFille!
1. Start the free deletion program!

2. Go via the menu > Extras

3. And allow the controlled folder access 

(... see Image-1 Point 1 and 2)



(Image-1) Folder protection prevents deletion under Windows 10!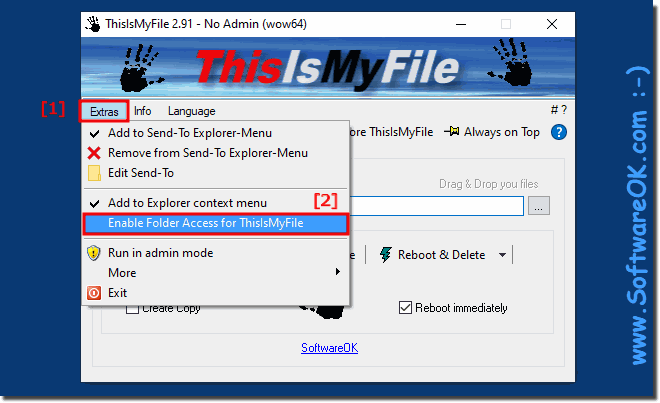 However, what annoys most users is that they are
Windows Paint
and other core Windows products. When saving, a dialog box appears stating that the folder target could not be found. Then, in the lower right corner, the slide was displayed with the message that Defender stopped the unauthorized access.

FAQ 7: Updated on: 6 October 2019 11:14