The solution to activate the on screen keyboard in Windows 10 and 11, this is also suitable for Windows Server 2019, 2016, ...!


1. Please use Windows 10 search for example about Windows-Q keyboard shortcut

2. and enter the command

osk

and easy start the 

windows 10 

on screen keyboard!

 

Or: 


1. Press the keyboard shortcut

[Windows-Logo]+[R] 

2. and enter the command: osk 

3. and confirm by pressing [Enter].

Tip: ► ... an alternative to the standard Windows Run-Dialog.!

See also: ►  Create desktop shortcut in Windows 10 for a program or pin to Start-Menu!



(Image-1) RUN on screen keyboard all windows OS!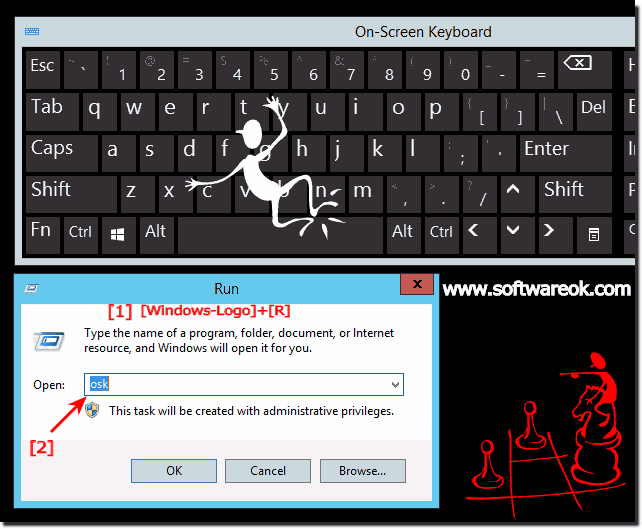 Info:
This FAQ explains how to quickly access the useful Windows 10 on-screen keyboard, so you can protect your Windows 10 PC from malicious programs called Keylogger or Spy software and similar ones that read passwords. which are typed by the physical keyboard and then send it to the hacker! 


FAQ 191: Updated on: 6 July 2021 08:25