The offline files can be activated quite easily under Windows 10/11 in order to be able to edit the files offline!
Using the offline files to store copies of network files locally so that anyone can edit the files at any time, even if you don't have a network connection in the office or at home, or for example a server is offline, or has been
infected
by ransomware .


1. Start the
Windows 10 Control Panel
!
2. Use the
[F3] key and enter "offline" 


3. and "Activate
offline
files"


(Image-2) Activate offline files on Windows 10!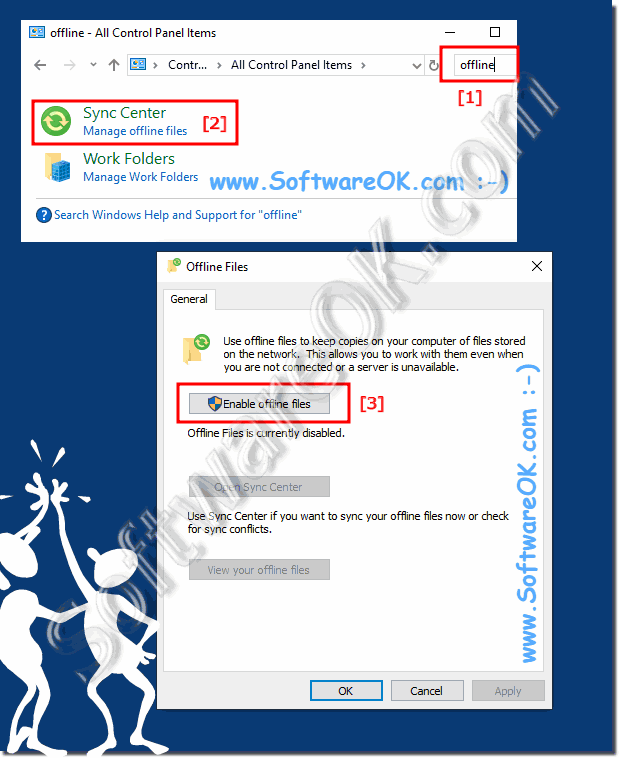 Info:
Offline file usage is available in all versions of Microsoft's Windows operating systems and can be used, regardless of whether it is a Windows desktop, tablet, Surface Pro / Go, or even a server operating system.