Everyone can install the Windows-10 without Microsoft Live Account, the solution is simple!


Content / Solutions:




1.) New Solution from Windows 10: Anniversary Update!
Simple Click the Button: Continue without Live ID!
2.) Old Solution Windows-10 
Please Enter 1-3 times a Wrong Account and Password and then will the installation offer an installation without MS Live Account.
(... see Image-1 Arrow-1)
And create a Windows 10 Local Account!
(... see Image-2 Arrow-1)
For example a Local Account for Windows-10 without entering the Password!
(... see Image-3 Arrow-1)
 
See also: 
► login in windows 10 without live id account ► auto login windows 10 without password ► install Windows-10 from the USB



(Image-1) Install Windows-10 without MS-Account!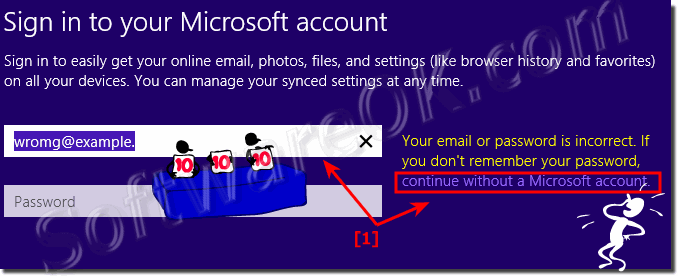 Info: Windows 10 ship with this feature, with the ability to log in to any Windows PC with Internet access through a Microsoft account or local account. It has a deep integration with Microsoft's cloud services like the SkyDrive, Bing, Skype and Office 365 when it's installed. In addition, users of Microsoft accounts receive a free sync of their operating system customizations and settings. If you're logged in to the same Microsoft account on each of your PCs, you'll get the same desktop appearance (such as background and theme settings), advanced app settings, and even the Quick Access Toolbar buttons from there off synchronized You are logged in.

(Image-2) Create a Local account Windows-10 no MS!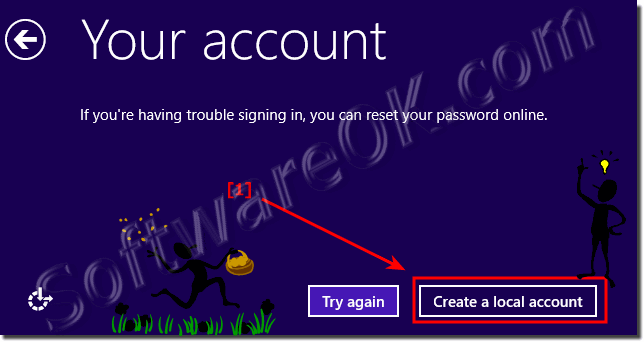 (Image-3) Local Account for Windows-10 without entering Password!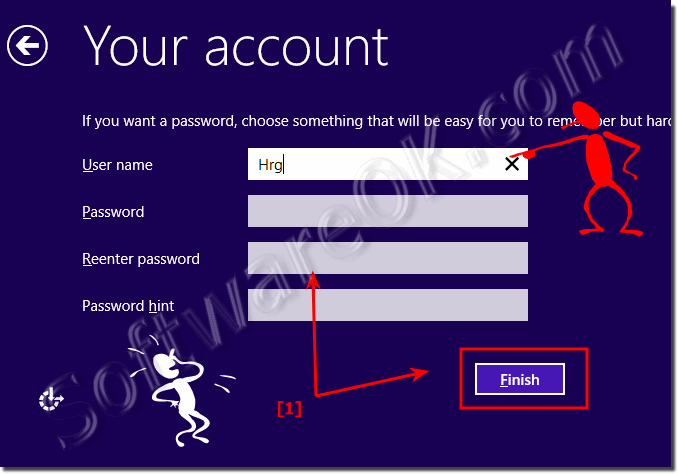 FAQ 2: Updated on: 26 October 2019 18:52