The solution is simple to turn off or on the
Folder Protection

after the Windows 10 Update! 






Windows 10 Redstone 4?!
(Image-1) Windows 10 Update and Folder Protection in Defender!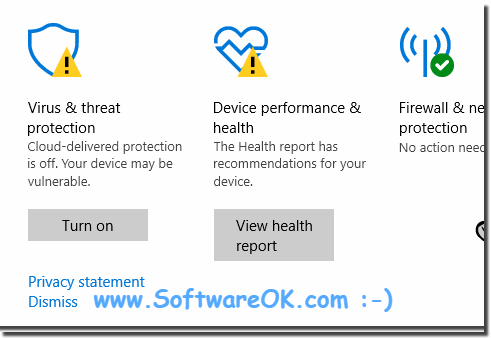 Info:

Senseless switching off the folder protection is not recommended, especially if you do not feel annoyed by the constant error messages and warnings. But sometimes you just can not work normally with the Windows 10 desktop programs, then you can disable it with care.

The essence of controlled access to folders in the latest Windows 10 update is that it blocks unwanted file changes in document system folders and selected folders. If you try to modify a file in this folder, it blocks the action, which should theoretically help you keep important data.

A little more info to read?

If controlled unauthorized APP, a program, or an application tries to change the protected folder (including all files and subfolders), controlled folder access simply prevents the program from doing so. For example, if you try to rename a protected file, edit its contents, or do anything about third-party software, you will receive an error at the time the changes are saved. This controlled folder access in Windows 10 is really effective. The only thing is that it stays off by default. This guide will help you enable controlled folder access on Windows 10, and then configure it to protect important files and folders.

With controlled folder access enabled, system folders containing documents, pictures, video, music, favorites, and desktop are automatically protected. You can not remove these folders from the protection list. However, you can add more folders and remove them from the list.



FAQ 208: Updated on: 8 May 2021 20:07