Under Windows 10, the solution is easy to see folders and file accesses on the network!
In Windows 10, it's relatively easy to share folders and their files on the network. Here in the FAQ, I'll show you how to easily see who's accessing the shared files and folders, which is often used by administrators on Microsoft Server 2016 and Web Server R2!

See Windows folder and file accesses via the network shared folder management!
1. Launch the shared folder management tool on Windows 10, Windows + R shortcut and command fsmgmt.msc
3. And now you can see who is accessing their files under Windows 10 and what kind of access it is. (Reading, writing, changing, ...) 


(Image-1) See the Folder network access under Windows 10!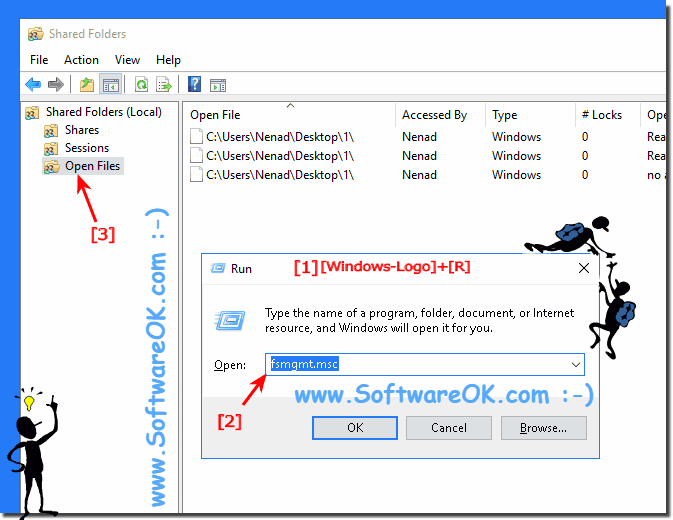 FAQ 224: Updated on: 24 July 2018 18:38