If you no longer have an admin account, you can restore the administrator under Windows 11, 10, ... and MS Server 2022, 2019 or become an admin!





If you only have a standard account, you always need an active user account with administrator rights. Without it, you cannot make any changes to the system or install or start applications that require administrative rights.


1.) Make the local user account an administrator again!

1. Start the Windows computer in safe mode. 
When booting with F8 or in Windows with Windows R +  shutdown.exe /r /o /f /t 0

2. If extended start options appear on the computer
3. Troubleshoot and advanced options 

4. in Advanced options select: startup settings 
5. And let start Windows in Safe mode ( ... confirm with the key 4 )

If the MS Windows OS in Safe mode, it is allowed to make administrator the default user account, which in the standard start Windows 11, 10, ... etc. is not possible because it is grayed out!

Then just follow these instructions: ►►  How do you change the administrator in Windows 11, 10, ...?




(Image-1) Restore the administrator on Windows 11, 10, if lost the admin!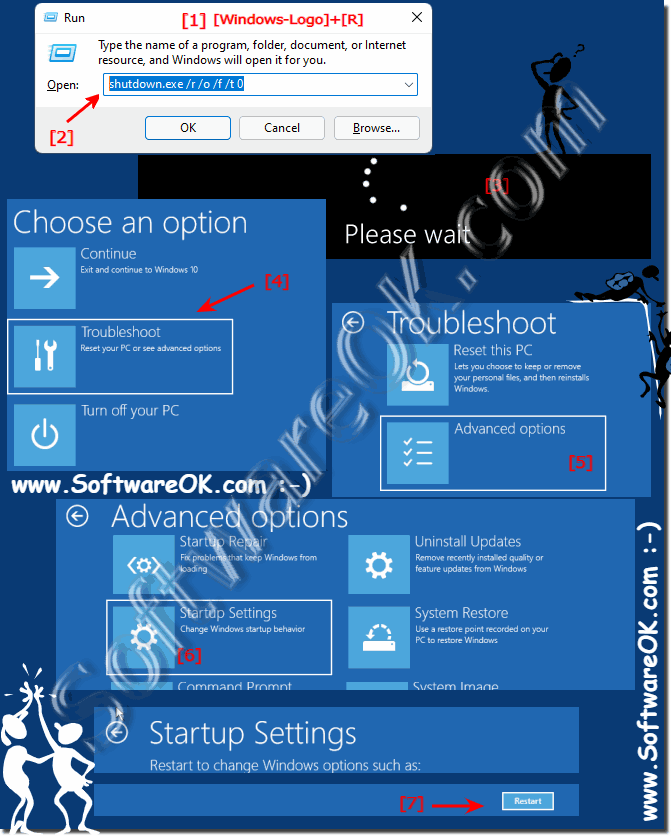 2.) How can something happen that the Windows PC is without an administrator! 
A simple scenario would be to remove the admin rights from the standard user, something that is possible, for example, by being logged in to Windows 11 with the system administrator account, or by making system settings and withdrawing the administrator rights from your own standard account!

For example, if you then log in with the standard account and decide that you want to deactivate the system administrator, it is entirely possible that you know the password of the system administrator. 

From here on there is no going back if there is no other administrator on the system!

You have to: ►  Make the local user account an administrator again!      
  


3.) What can I do to prevent the loss of an administrator?
For security reasons, you can create additional administrators on your Windows 11, 10, ... PS in order to be able to use other administrators with them if necessary or to be able to make your own user account an admin again, or make standard or guest accounts an administrator again!



4.) ... Why does it work in Safe Mode?


By starting Windows 11, 10, ... etc. in safe mode, the administrator account, also known as the system administrator, is now used, which allows changes to be made. Even if this system admin account has not been activated.

So if you make the user administrator again in safe mode, the setting is retained after a restart and the user account in question has administrative rights again.

Windows will tell you that you are in Safe Mode!

(... see Image-2) 



(Image-2) Restore Administrator from Safe Mode!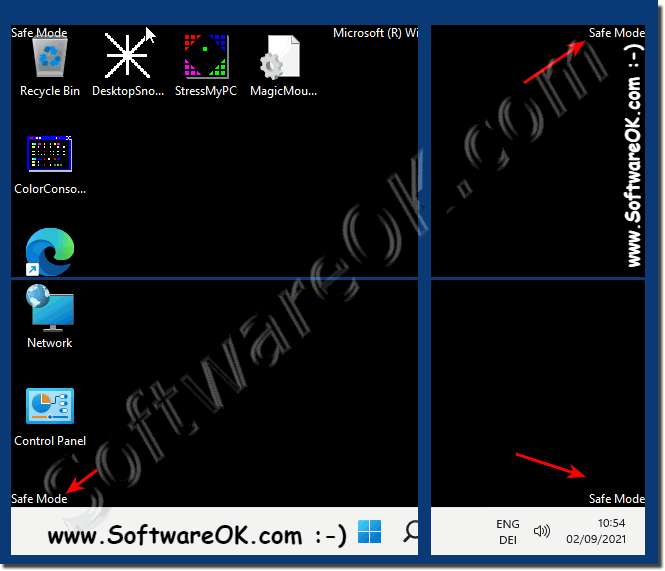 5.) ... The Start Settings selection in Windows 11, 10, ...!



Confirm safe mode with key 4!

(... see Image-3) 




(Image-3) Advanced start settings to restore on Windows 11, 10, ...!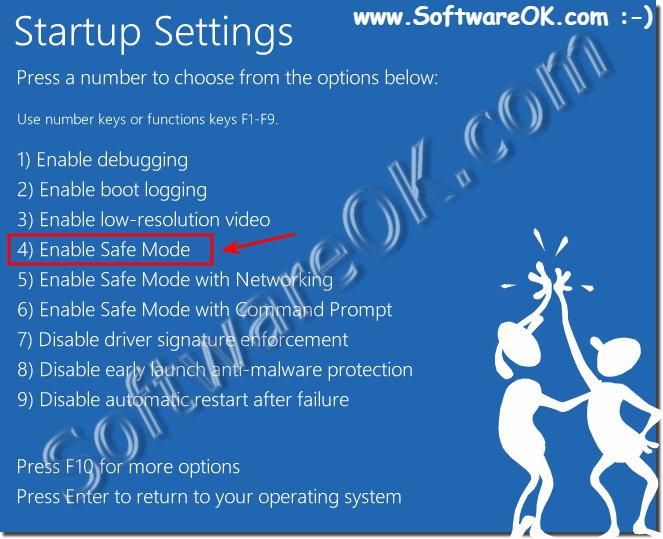 FAQ 131: Updated on: 26 August 2023 08:22