If a Windows 11 update is available, but you do not want to initiate a system restart, you can schedule it!
1.) Plan the restart time for the Windows 11 update! 
1. If the update icon appears in the taskbar, click once on the icon

2. Then you are automatically in the auto-update settings 

3. Set the day and time for the restart fixed 

(... see Image-1 Point 1  to 5) 

PS: Sometimes an update message appears and reminds you with the option to plan the auto-update, if you want to start the Windows 11 system update immediately, you can do it by clicking on "Restart now" Bring it up to date immediately and then leave it out for a few days, why not if it is possible!




(Image-1) Plan a restart for the Windows Update under Windows 11!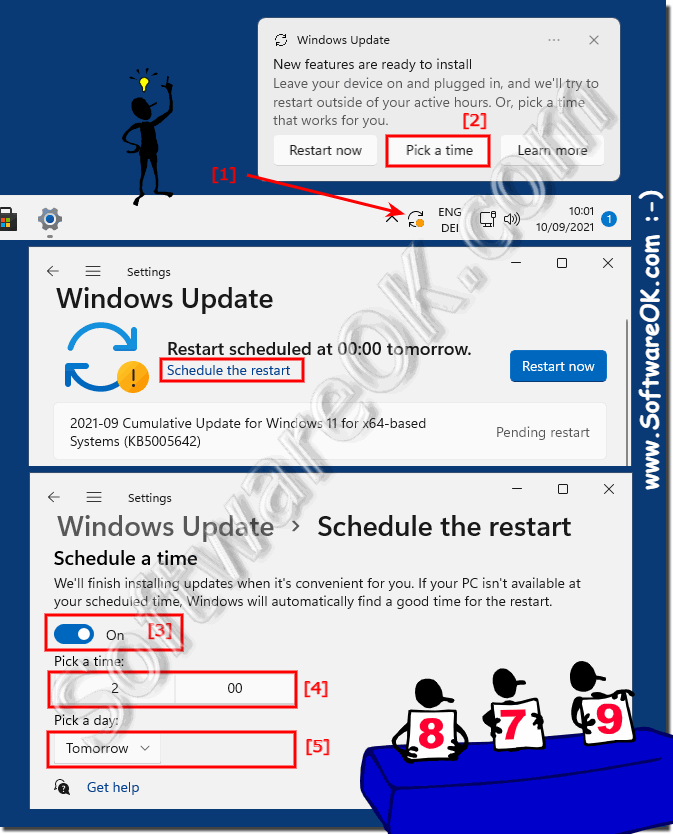 2.) Why is it good to delay the completion of the update!

If you are making important downloads, editing important documents, or are currently having a video conference on your PC, it is of course inappropriate to restart the system. Every major update of Windows 11 takes some time, then it makes sense to set the time when the Windows system should update! 

If an update is available in Windows 11 and a Windows system restart is required to install it, you will see a small Windows Update restart icon in your system tray next to the clock. It looks like a refresh icon with two circle arrows. 

It is derived from the Windows Update symbol!



(Image-2) Updates are available under Windows 11!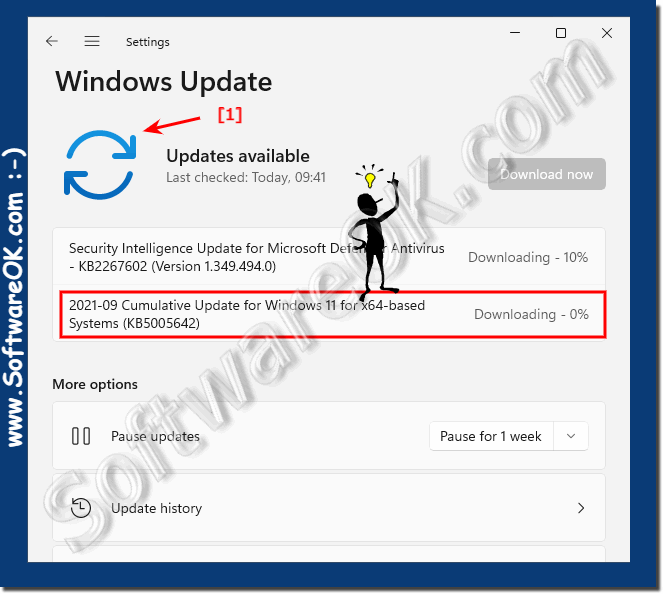 FAQ 142: Updated on: 10 September 2021 17:08