You can reset Windows 11 quite easily, it is an option not only on notebooks and surfaces, but also for all Win 11 desktop PCs!
1.) Find the reset options in Windows 11! 
1. As always, open Windows 11 settings , just use the Windows + i keys

2. On the left side System , then on the right side scroll down to  

"Recovery"



3. In System> Recovery to the point Reset this PC

4. And simply reset the Windows 11 PC

( ... see Image-1 Point 1 to 4 )



(Image-1) Easy Reset Windows 11!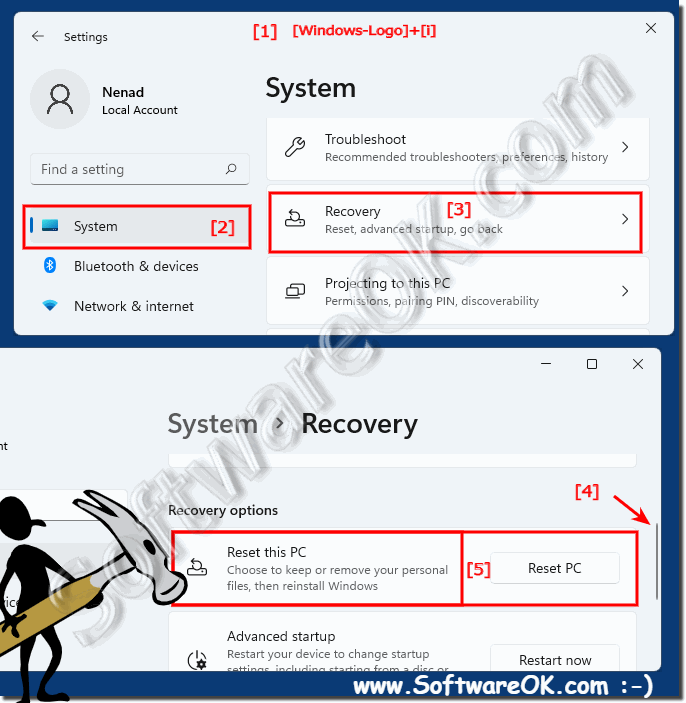 2.) What should I watch out for when resetting to factory settings?
When you reset your PC, you should make backups of all personal data for security reasons. If your Windows PC is completely reset you can configure it from scratch, resetting can be done to fix problems, but please be careful what you install and how you customize your Windows or you may have to reset it again!



FAQ 187: Updated on: 26 August 2023 08:06