With old 32-bit programs, troubleshooting for program compatibility under Windows 11 can sometimes lead to the program's functionality!


1. Start as always, the Windows 11 Control Panel

2. Press the F3 key and enter  "compatible" 

3. one click on: "Run programs made for previous versions of Windows" 

4. Then "Next" button and wait until problems are detected

5. In the next window, select the app / program with which you are having problems and click on Next. Just follow the instructions! 

(... see Image-1 Point 1 to 6)






(Image-1) Run Program Compatibility Troubleshooter on Windows 11!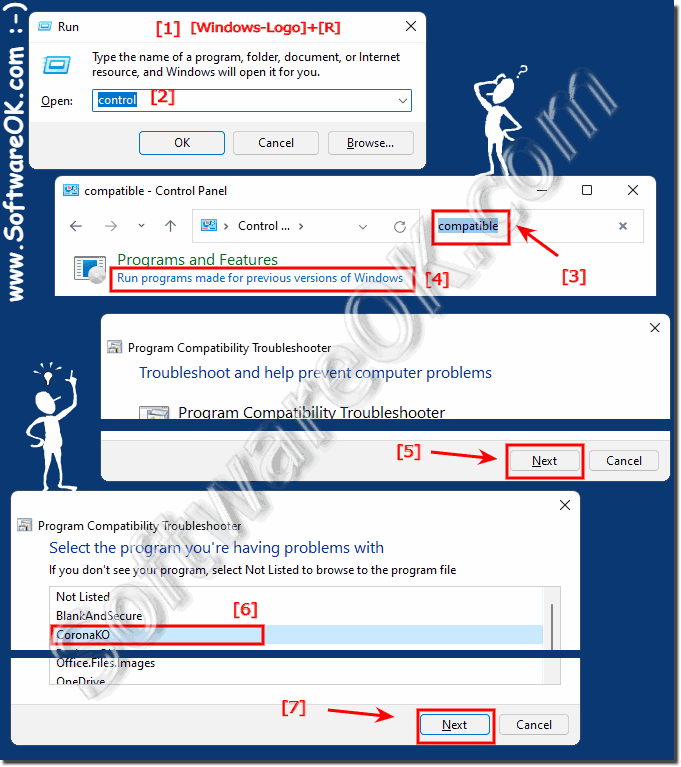 FAQ 89: Updated on: 26 August 2023 07:03