The solution to Reset standard fonts for programs to default Windows 7 font is very easy and simple!  


Simply click on an free space on the Windows-7 desktop, in Desktop-Menu select "Personalize" and choose one of the default theme in Windows 7, the fonts and the font size will be automatically adjusted (reset), the default (standard) values of Windows 7. (... see Image-1 Arrow-1 and 2)

It is quite useful if you have made many changes of the fonts and font sizes in Win-7. Then it is easier to adjust the rest of the desktop settings.

See also: ... change or set Windows 7 default font settings to bold, italic!




(Image-1) Reset fonts for programs to default in Windows 7!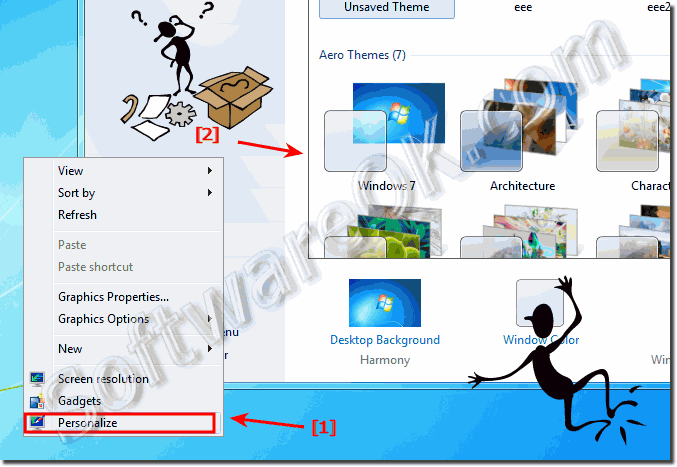 A theme is a combination of pictures, colors, and sounds on your computer. It includes a desktop background, a screen saver, a window border color, and a sound scheme. Some themes might also include desktop icons and mouse pointers.



FAQ 101: Updated on: 25 September 2018 00:41