To install fonts via Microsoft Store in Windows 10 / 11, you need in Windows 10 the Build 17083 and higher!


Simply use the shortcut Windows Logo + I and type / enter the text in "fonts" , type or / and click on the:
"font preview and related settings" (... see Image-1 Point 1 to 3) 





(Image-1) Fonts via Microsoft Store in Windows 10!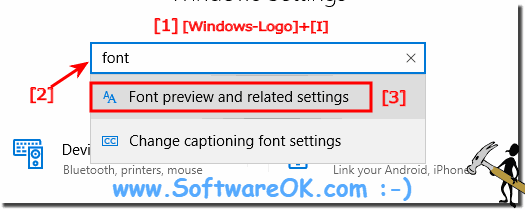 Click on the 
fonts
 on the left and then get more fonts link from the Microsoft Store (on the right, see screenshot below) (... see Image-2)
(Image-2) Get more fonts in Microsoft Store!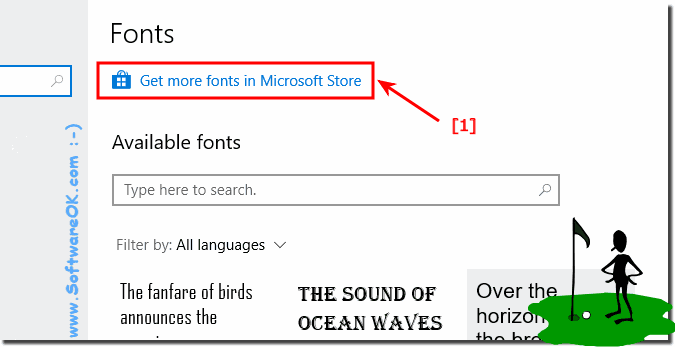 The Microsoft Store app will now open the fonts directly. 
Click or tap an available font that you need and want to install. 


(Image-3) Fonts In Microsoft Store!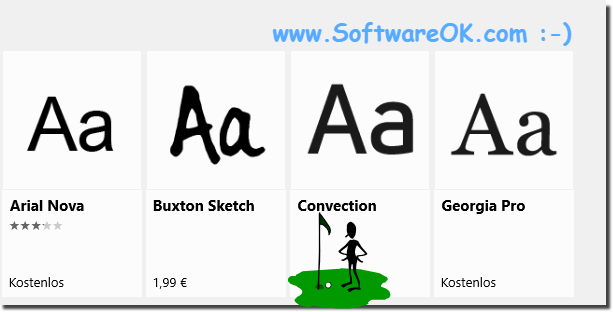 Currently, there are only a small selection of offers from Microsoft's fonts in the Store font library, but these will grow with time. Check regularly to see what new fonts are available. 
Here's an example of how to get and install font packages without the Microsoft Store for your account:  
Info:

The example is a solution ergo statement written not only for windows 10, at can you see in the example pictures to Install fonts via Microsoft Store is created under Windows 10. You can use this example as a solution to Install fonts via Microsoft Store easily and without hesitation also on other Microsoft's Windows 10 systems, use this solution at a home Windows desktop computer, mobile on tablet PC, Surface Pro / Go, or even as an administrator deploy in a server room at the MS server operating system


FAQ 228: Updated on: 6 July 2021 14:21