The solution is very simple to see the Windows 11, 10, ... etc. command line history in the cmd.exe!




At the Windows command prompt, press the F7 key to view a history of all the commands entered in this window. Below is a picture of what the Windows command line history box looks like when it is opened!


Content:


1.) View and use cmd.exe history!
1. As I said, just press the F7  key

2. Use ► the up or down buttons 
(With this you can search through all commands)

3. And after marking them with the Enter key, execute the marked command again!




(Image-1) Windows command prompt history in cmd.exe!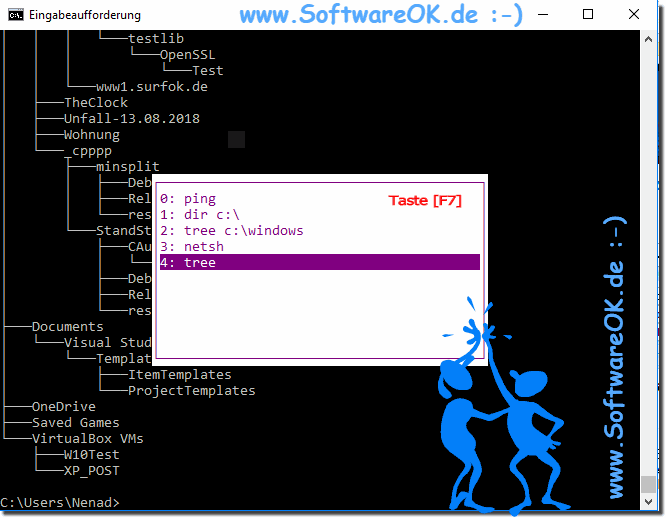 Tip:
In the cmd.exe (command prompt), or known as the Windows command line, you can quickly repeat a previously entered command and display a history of the commands using the arrow keys , even without the F7 key. This can save a lot of time for anyone typing long commands, filenames, or directory names. If you enter a command incorrectly, you can also save time by pressing the up arrow key and then the left arrow use to correct the error.
2.) List the most recently used commands with doskey / history!

Use this command to track command history in your command prompt. This command essentially shows you the full history of the commands used in CMD in the current session.

1. Simply enter the 'history doskey /' a

second press the 'enter' / Enter.

3. Here you will find a list of all commands.

( ... see image-2 )



(Image-2) List the Windows cmd.exe commands!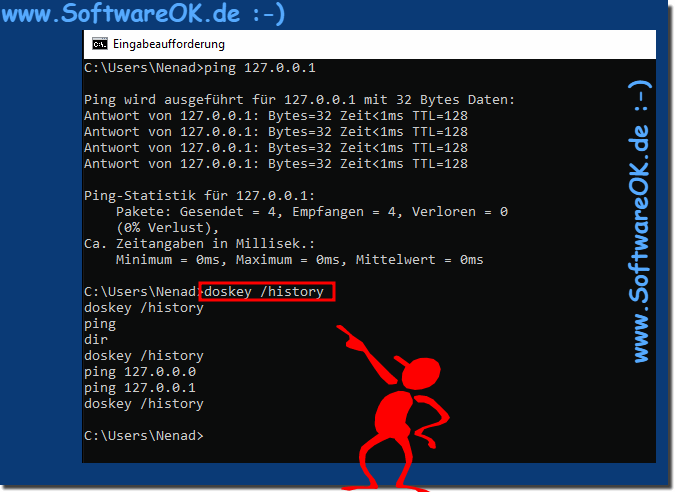 FAQ 56: Updated on: 26 August 2023 10:29