Using the command line it is also easy to synchronize your MS Windows OS with a www time server!



For example:  net time \\ntp1.fau.dem /set /y

or as here in the example with the FritzBox 

net time \\time.windows.com /set /y



(Image-1) Synchronize the clock on your Windows with a www time server!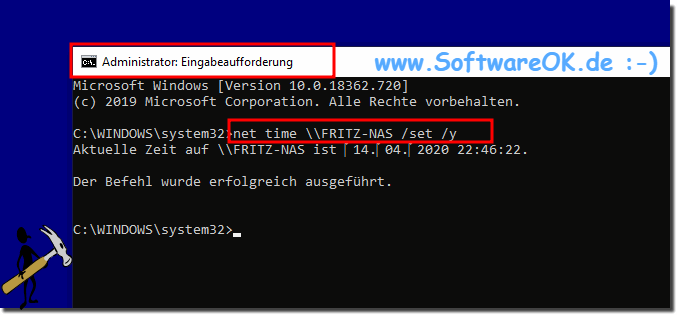 Make sure you are authorized to use this network's time server. For example, to use the IU time server, you have to start / log in the CMD in admin mode . If you are not connected to the network, you will be rejected when you try to sync with. Other networks have different access rules. Contact the administrators of the network you want to synchronize with.





FAQ 78: Updated on: 6 August 2021 12:43