Checking the maximum CPU performance under MS Windows 11, 10, ... Desktop OS and modern Server OS is sometimes advisable if the PC is a bit slower!


As described here: ►► Open the current energy plan

1. Go to "Change energy plan settings"

2. Click on "Change advanced energy settings"

3. Go to "Processor energy management" 

4. Check whether the CPU is at 100% if not switch to 100%
(please  don't forget "Accept")

(... see Image-1 Point 1 to 4)



(Image-1) Is the CPU set to 100 percent?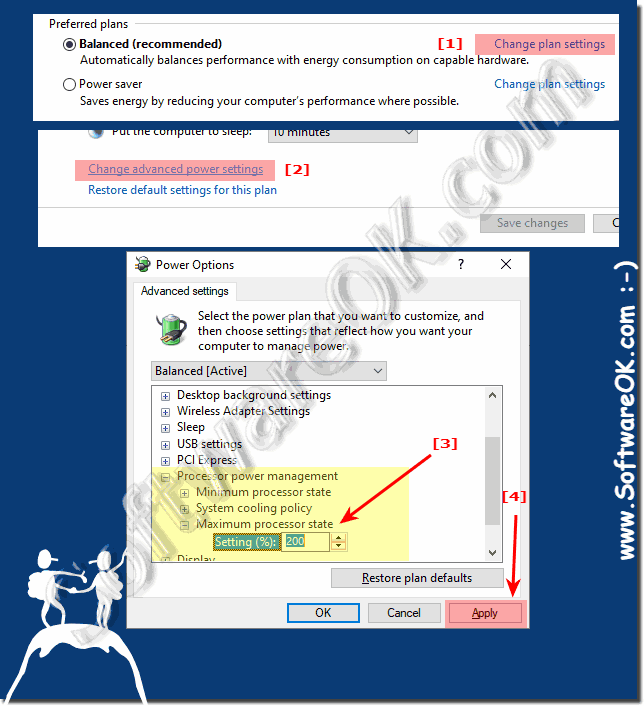 FAQ 1: Updated on: 5 July 2022 09:28