Anyone can quickly remove the Killer of Processes, not just on new Windows 11 and 10, but on all Microsoft Windows desktop and server operating systems!



Content:



Even if the process terminator with a size of less than 300 KB is exactly the right tool for closing hanging programs, apps and processes ... on all Microsoft Windows operating systems, you may not want to use it.

The removal does not require any cleaning tools that also spill your PC with malware, viruses, ... It does not matter whether you have tested and used it on Windows 11, 10, 8.1, ... or MS Windows Server 2022, 2019, 2016, ... etc.!





Removal from the process terminator on desktop and server MS Windows OS!
1.) Manual removal of the Hanging Processes Exit Tool!
1. End the program with the "Exit" button.

2. Simply delete the ProcessKO.exe and ProcessKO.ini from the operating system and the thing is done, because ProcessKO is a portable application, it leaves no traces on the operating system. 

(... see Image-1 Point 1 and 2)



(Image-1) Easy remove the process killer from the Windows 10!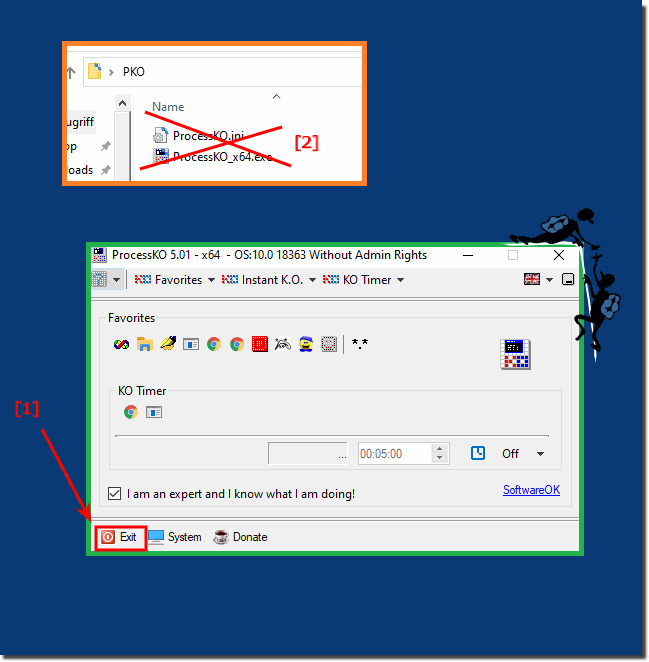 2.) Automatic self-destruction / deinstallation on all Windows 11, 10, ... OS!
2. Use the "Uninstall" function
(Image-2) Auto Self Destruct of process killer from my new Windows 10!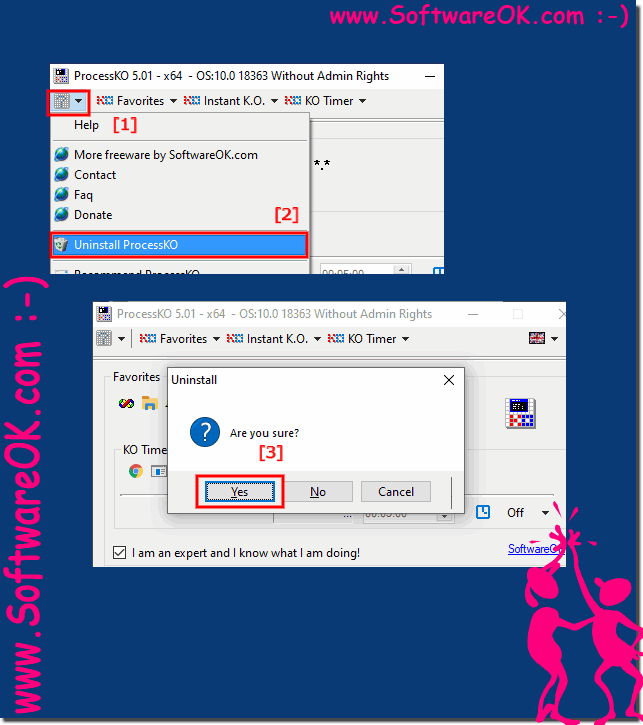 FAQ 10: Updated on: 28 August 2023 12:17