The Windows network adapters are all components that enable network communication, data transmission, ... etc.!



Contents:




1.) The Windows network adapter!
In the device manager under all Windows operating systems you can quickly see all network adapters and whether they were recognized correctly. If necessary, you can right-click on the respective network adapter and update the driver. Opening Device Manager in Windows is very easy!


1. For example Windows + R and devmgmt.msc

2. And recognize all adapters!

(... see Image-1 Point 1 to 4)




(Image-1) The Windows network adapters!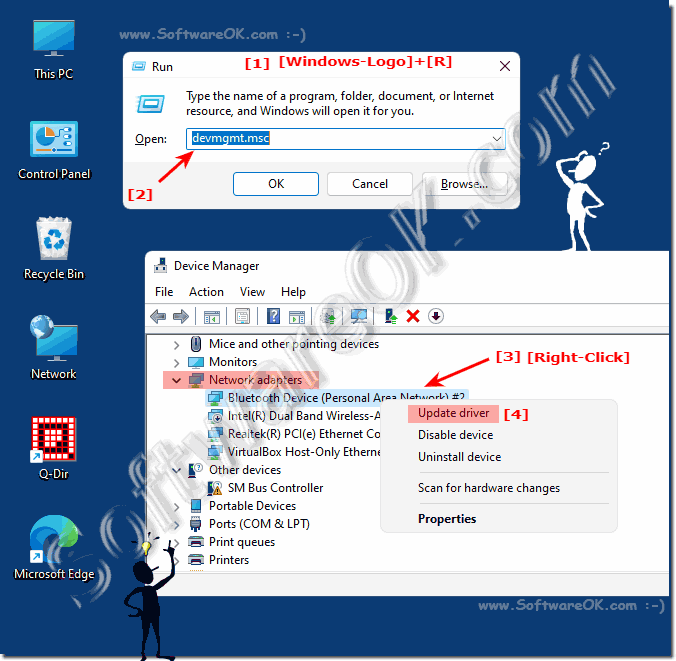 2.) Helpful links on network adapters and the like!
FAQ 30: Updated on: 30 July 2022 07:00