It is very popular on Windows to simply create a desktop shortcut to your favorite websites, why not if it's so easy, here's the solution!


Contents:




1.) Creating the desktop shortcuts to your favorite website!
1. First, launch Chrome, Firefox, or Edge on your computer.

2. Then open the site you want to link to.
3. When the website loads, click "Restore" in the top right corner of your browser 
4. Now you can see the website as your desktop as well
5. By dragging and dropping from the address bar you will have a shortcut on your desktop
........
(Image-1) Creating desktop shortcuts to your favorite website!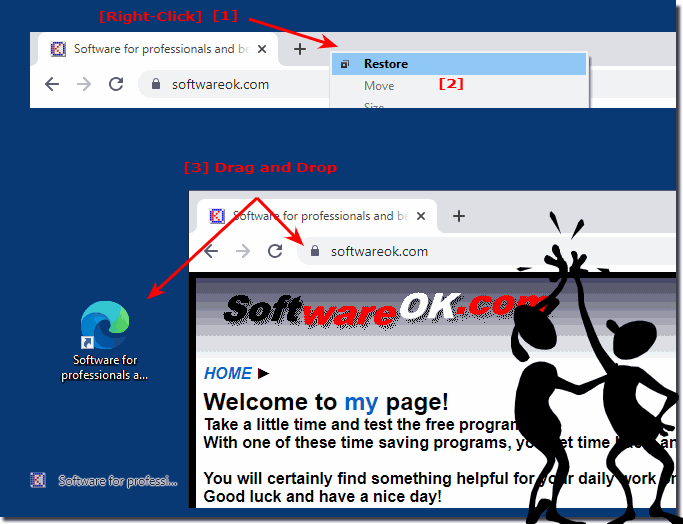 2.) Can I also use this shortcut on Windows 11?
Yes it works, but it is not suitable for the start menu!

You can create an Internet shortcut for the desktop in a roundabout way and then place it in the Windows 11 start menu!





3.) What should be considered when creating desktop shortcuts for websites?
Nothing except that you can open the page much faster, except for the desktop shortcuts to websites, desktop shortcuts are very popular among most users and help to reach things faster from the desktop. Here are more helpful tips on shortcuts that might interest you!







FAQ 38: Updated on: 19 September 2022 17:24