Any user can send data to programs with the Send-To feature, the easiest way is to create a new shortcut in Send-To!


You have this option on Windows 11, 10, ... and all other Microsoft operating systems!

Contents:



1.) Shortcut in Send-To!
1. Windows + R and  shell:SendTo 

2. In the folder -Senden-To- you can remove commands or add new shortcuts!

Now, for example, with the help of drag and drop, or create a new link wizard.

The same procedure as: ► Desktop shortcut in Windows for a program

Only that the shortcut is created in the  %AppData%\Microsoft\Windows\SendTo folder  



(Image-2) New shortcut in Send-To Folder!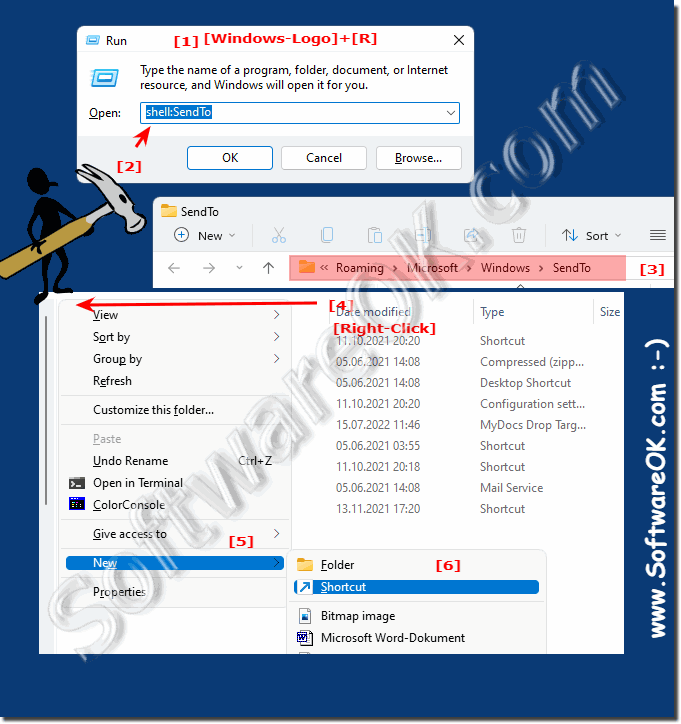 2.) More information about program paths!
FAQ 8: Updated on: 15 July 2022 16:52