It's easy, downloading the free text editing program is not necessary, just consider this option!
Finding the download of the free text editing program for Windows 10 is quite easy, but not necessary! 
If the computer is running the Windows operating system, it is most likely that a version of the free text editing program is already installed. WordPad just has to be activated!
It is not necessary to download the free text editing program on Windows 10!
1. Please press the key combination [Windows logo + R]
2. Then simply enter the command
wordpad
 !
(
... see image-1 arrow 1 to 3
)
3. and you can start using WordPad!
In this program you can write text, create pictures, take notes, insert pictures, create lists, etc.
You cannot do a direct spell check in WordPad, and there is no auto-correction here!
But you can use the free office and, for example, copy and paste the text into Word Pad afterwards. 
(Image-2) Download free text editing program for Windows!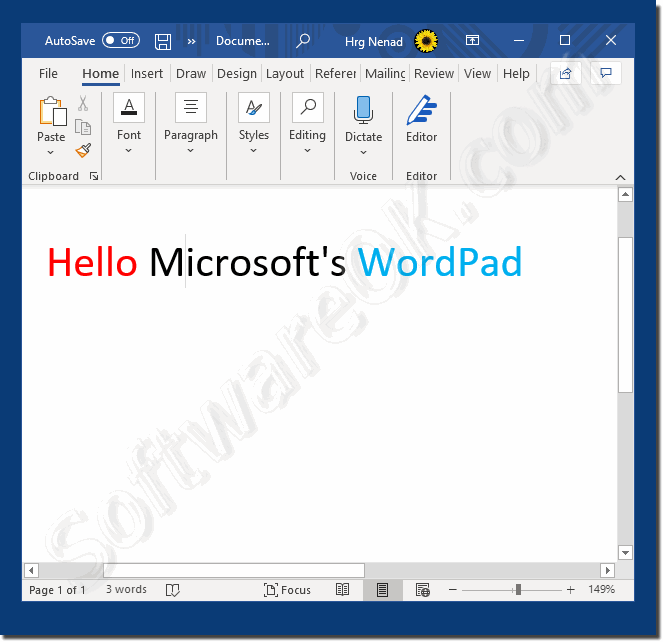 From the first versions of Windows, the very useful text editing tool called WordPad is always included with Windows, and Windows 10 is no different. This application can be viewed as a mini version of Microsoft Word or an extended application of the text editor Notepad. With the release of new Windows 10 versions, WordPad becomes more comfortable and has more functions. With this tool you can create, edit, display and print text documents. For some users it is a sufficient text editing program.