To find and adjust the remote desktop settings in the new Windows 11 settings, here is the quick solution!
1.) To the remote desktop settings in Windows 11!
1. Start the
Windows 11 settings
(
Windows + i
)
2. Go to ► 
System
3. Scroll on the right side to ► 
Remote Desktop
4. Click on Remote Desktop, for example to activate Remote Desktop on Windows 11 
(
... see Image-1 Point 1 to 5
)
The classic solution: ►►
Enable emote desktop connection with Windows!
(Image-3) Remote desktop settings in Windows 11!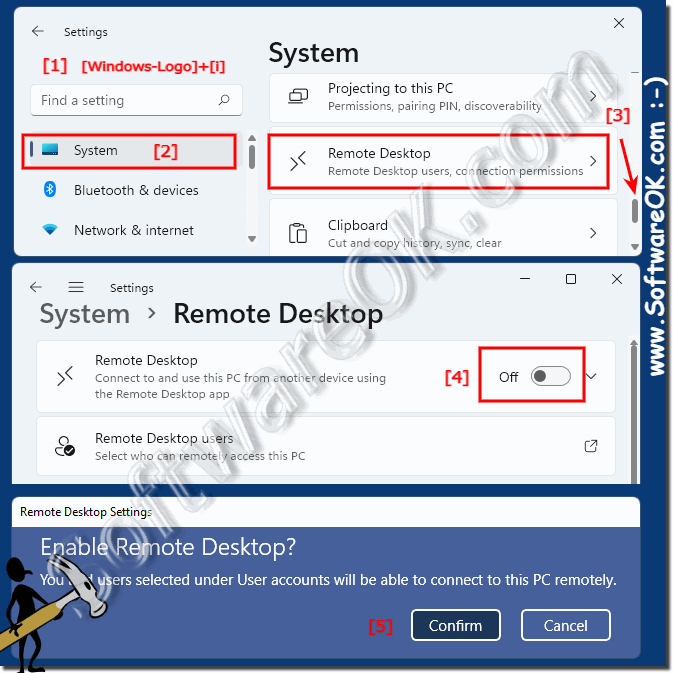 2.) Desktop shortcut to the Windows 11 Remote Desktop settings!
1. Keyboard shortcut
Windows + D
to focus on the desktop  
2. Click on a free space on the desktop
3. As always ► New  ► Create shortcut
4. As target
ms-settings:remotedesktop
5. As a name for example 
Remote Settings
(Image-2) Remote desktop options or settings on the Windows desktop!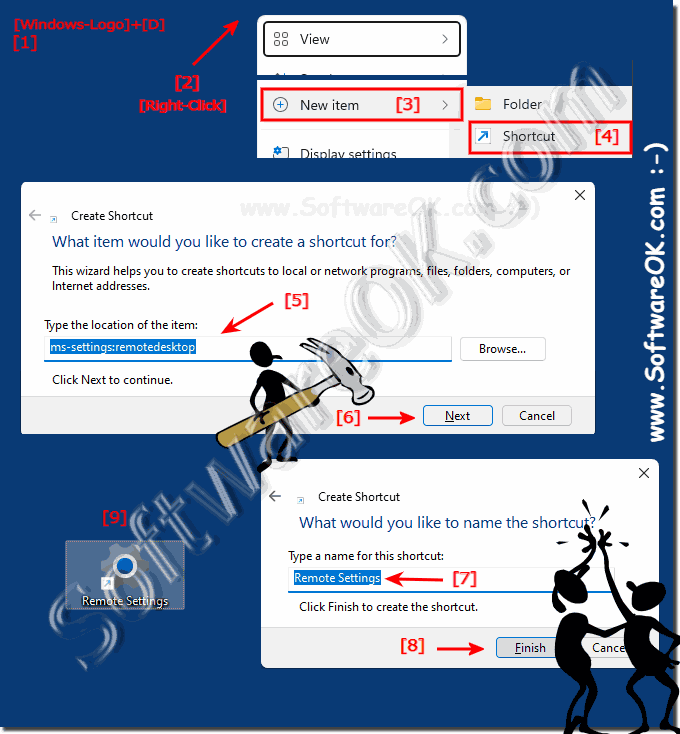 3.) More remote desktop tips and links!