It is easy to install and set up HTTP and FTP on the Windows 11 web server, Windows 11 Pro and higher is required!
Everyone probably knows the programs and functions under Windows 11, but here you can quickly succumb to activating the IIS web server (HTTP / FTP) in minutes without having to be embarrassed!
Content:
1.) Activate web server as Web ISS!
1. To install Windows 11 functions, press the key combination 
[Win-Logo] + [R]
.
2. Just enter
OptionalFeatures.exe
3. And in 
"Programs and Features"
  activate IIS and FTP
(
... see Image-1 Point 1 to 4
)
Then you can activate, deactivate and finally install HTTP and FTP functions!
(Image-1) Install the web HTTP, HTTPS, and FTP server on Windows 11!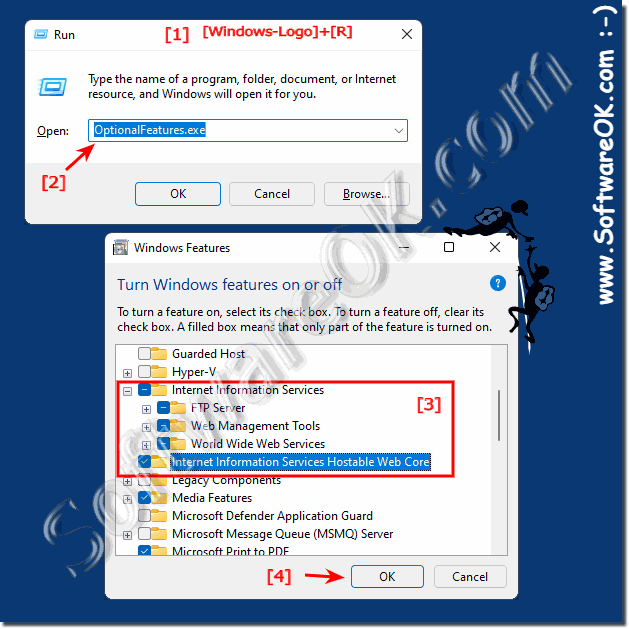 2.) More information about HTTP / FTP on MS Windows OS!