In
Q

uad-

Dir

ectory-Explorer it is very easy to select, deselect or to do a invert selection of files or folders!


 
[CTRL + A] = "Select All"
[CTRL + A + SHIFT] = "Invert Selection"

This works in every explorer view of q-dir.


Please always use the latest version of ... The Windows Filemanager Q-Dir!



(Image-1) Select files in Explorer view!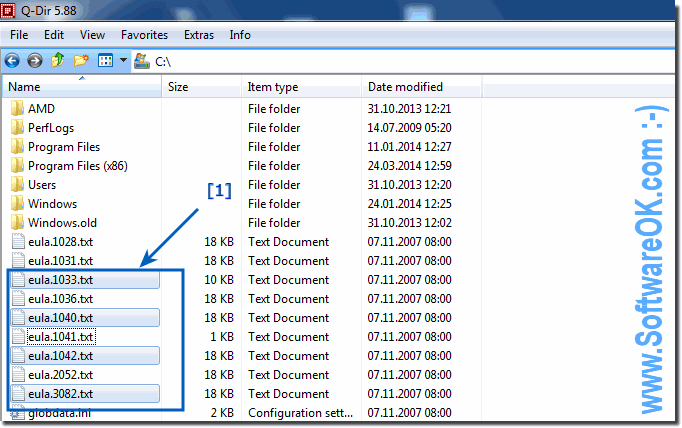 FAQ 44: Updated on: 13 July 2021 05:49