It's easy to start Don't Sleep with Windows 10, 8.1, 7 etc!
Info:
What Can I Do When I Start Don't Sleep with Windows is a Frequently Asked Question Start the Do not Sleep program. (
... see Image-1 Point 1 to 3
)
(Image-1) Don't Sleep Auto-Start Windows!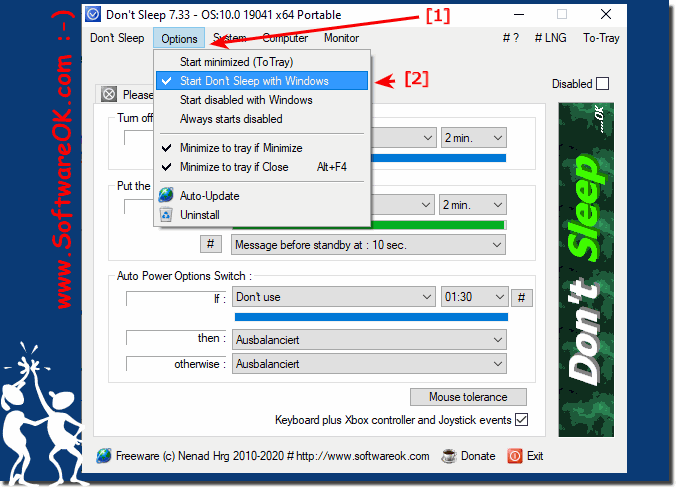 Info:
The elegant Do not Sleep Autostart solution is not just written for Windows 10. This screenshot has been made under Windows 10. As you can see above in Windows 10 shot screenshot,
you can use this Do not Sleep autostart example as a solution easily and easily apply to earlier versions of Microsoft's Windows operating systems to let Do not Sleep start with Windows 
, whether it's a Windows desktop, tablet, Surface Pro / Go, or even a server operating system.
It has been tested on various MS OS Autostarts and successfully  
verified
.