The grouping in the Explorer list view can be quite annoying, but you can turn it on or off!
The complete deactivation of the group view is possible via the
quad-explorer
Main menu:
Extras ► List view ► Deactivate ► Grouping 
(Image-1) Grouping in Explorer Turn off in the list view!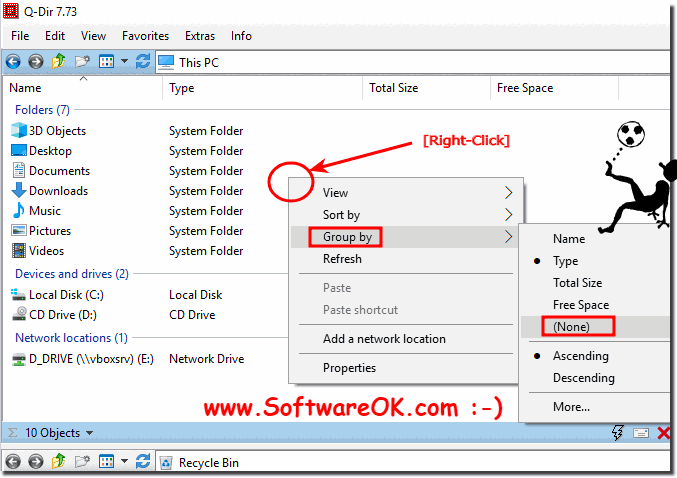 The Windows Explorer on all Windows operating systems tries to be intelligent and offers to group the contents of a directory according to certain parameters.
If this is not possible, they are often grouped together in a group named.
Sometimes I find this grouping very irritating, especially if you want to select files via the keyboard.

So
just turn off
in Q-Dir : Tools ► List View ► Disable ► Grouping  
See also: 
► 
How can I create a new folder by keyboard shortcut, hotkey, or shortcut
?