The tab key or, for short and affectionately, the Windows tab key, can be recognized by a
↹ on the Windows keyboard

!

Not to be confused with a program, e.g. Internet browser, there the "Tab Abbreviation" is  a so-called tab, that is one of several small, labeled and clickable areas at the top of a window. You can use tabs to switch between separate documents, forms, or web pages.


Back to: The Windows Tab key on the keyboard!

 

PS: The tab key is also used under Linux, MAC-OS and Android!

With the Shift key + Tab you can jump back in the form , very popular with users who like to work without a mouse in order to relieve the mouse-arm joint!






(Image-1) The Tab key on the Windows keyboard!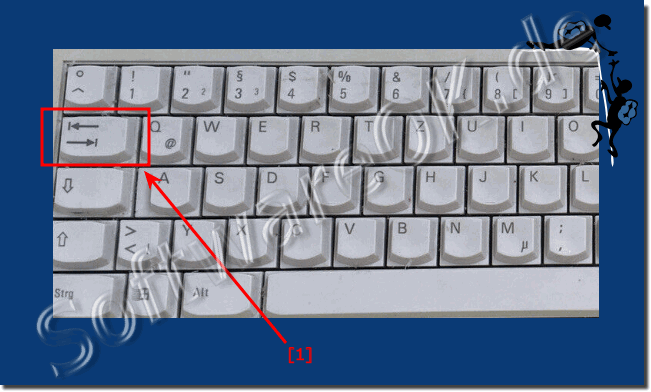 The currently selected tab is usually highlighted in a lighter color than the others. The user interface is similar to the tabs above in traditional file folders when viewed from a filing cabinet.



FAQ 118: Updated on: 16 September 2023 07:13