The available and free space on the computer is important, but the available space is the same as the free space!


In the task manager this is shown as available, while on the hard drive as free space!

( ... see Image-1 Point 1  to 4)

See also:

►► Activate drive compression on Windows 11 and 10!
►► Difference zip folder and folder!
►► Difference between drives and hard disk?
►► WiKi memory in Latin spicarium   and ►►  random access memory




(Image-1) Available and free space on Windows 11 Example!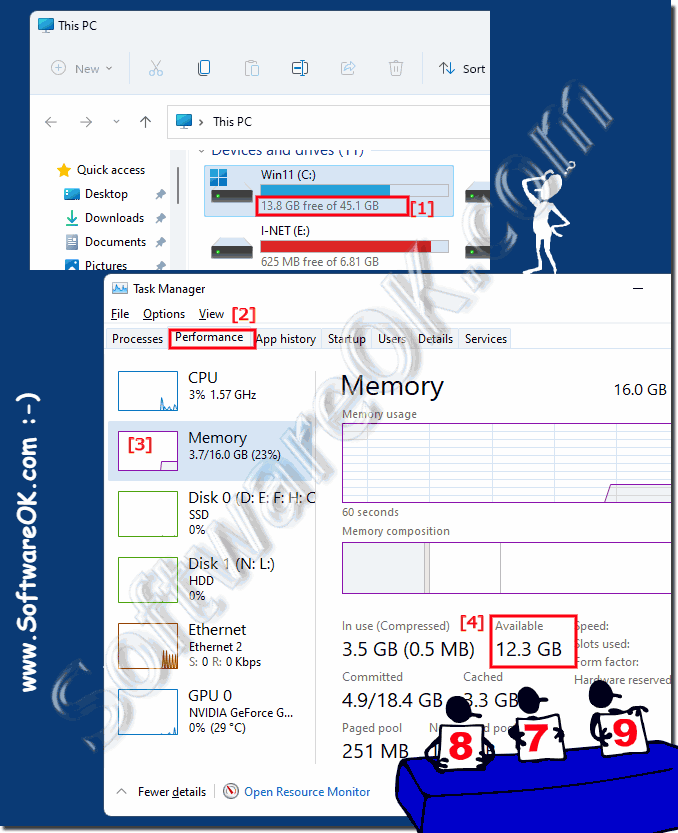 PS:

The available memory contains all the memory that is available to the system. Many differentiate between free and available memory based on similarities, names, and functions. Computer memory, commonly known as RAM (Random Access Memory), is the part of your computer where the open files and running programs currently being used by your PC are!



FAQ 141: Updated on: 27 August 2021 11:08