It is quite easy to initiate "Safe Mode" under Windows 11, 10, 8.1, ... and MS Server 2022, 2019, ... to deal with problems on Windows computers!
1.) Start safe mode on MS all Windows OS!
1. Start the Windows computer in safe mode. 
When booting with F8 or in Windows with Windows R +  shutdown.exe /r /o /f /t 0

2. If extended start options appear on the computer
3. Troubleshoot and advanced options 

4. in Advanced options select: startup settings 
5. And let start Windows in Safe mode ( ... confirm with the key 4 )

If the MS Windows OS in Safe mode, it is allowed to make administrator the default user account, which in the standard start Windows 11, 10, ... etc. is not possible because it is grayed out!

Then just follow these instructions: ►►  How do you change the administrator in Windows 11, 10, ...?




(Image-1) Initiate Safe Mode in Windows 11, 10, 8.1, ...!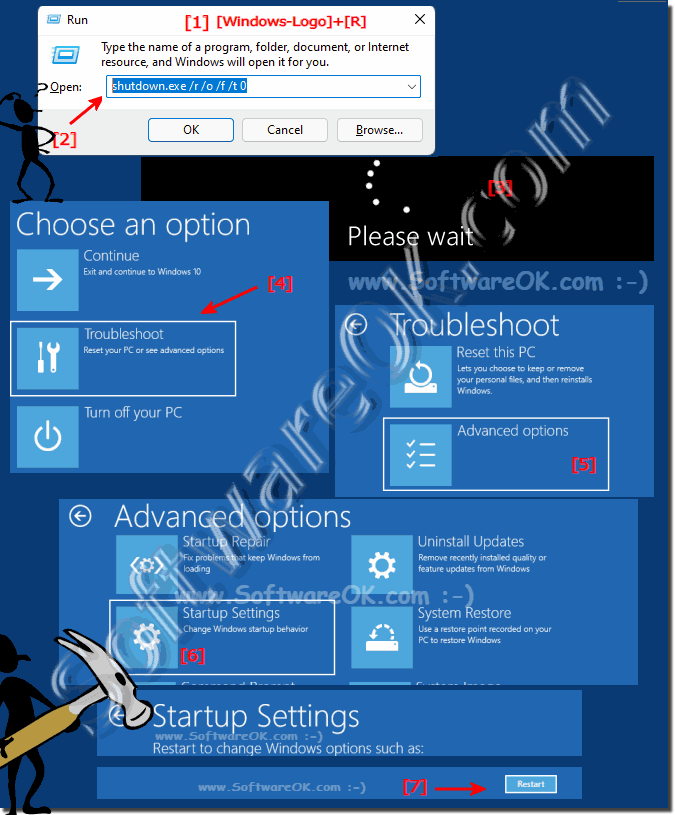 2.) Selection: Debug mode, Safe mode, Start logging  

The safe mode with the button 4 to confirm!
The debug mode with key 2
.... etc.

( ... see Image-2 ) 




(Image-3) Advanced start settings to restore on Windows 11, 10, ...!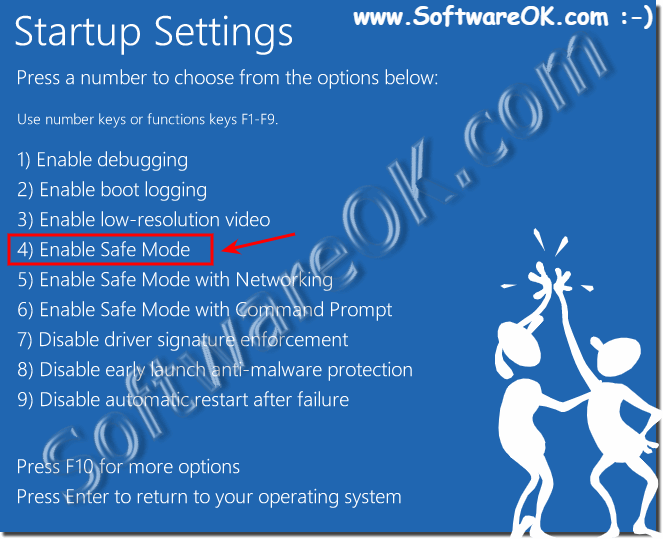 FAQ 163: Updated on: 12 September 2021 08:55