The font in the Color Console on Windows 11, 10, ... can now be changed, you certainly did not expect "Comic Sans MS" in the command prompt!


At the request of the user, I have released additional fonts in the alternative prompt, why not when it is possible! Just try it out and give feedback!

Please use version 6.22 or higher

1. Start as always: ►►► ... your ColorConsole on Windows 11, 10, ... etc.  


2. Go to the

[ F ] Toolbar -Button

3. And switch, for example, to

"Comic Sans MS"

(

... see Image-1 Point 1 to 3

) 

(Image-1) Change the font in the color console on Windows 11, 10, ...?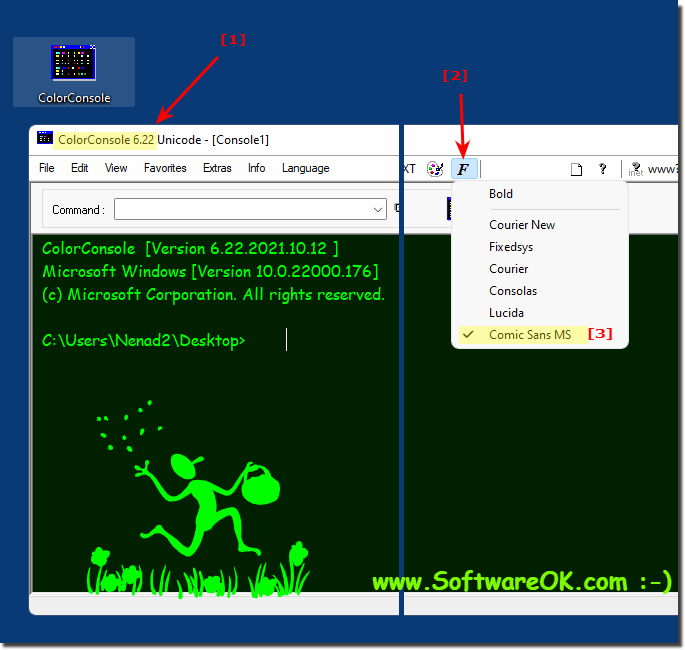 FAQ 11: Updated on: 12 October 2021 20:58