The command prompt is a very good tool with the ColorConsole, which you can also start as an admin, you can benefit from a few advantages!



Please ► ... start the ColorConsole for MS Windows OS !

The input prompt is displayed in the ColorConsole, the input and output of which is displayed in the RTF text editor, which you can also start in administrative mode. 

Once started, you can open additional command prompt windows in the Color Console, which you will then see as command prompt tabs in this application!

(... see Image-1 Point 1 to 5)



(Image-1) command prompt or the color console as admin and advantages!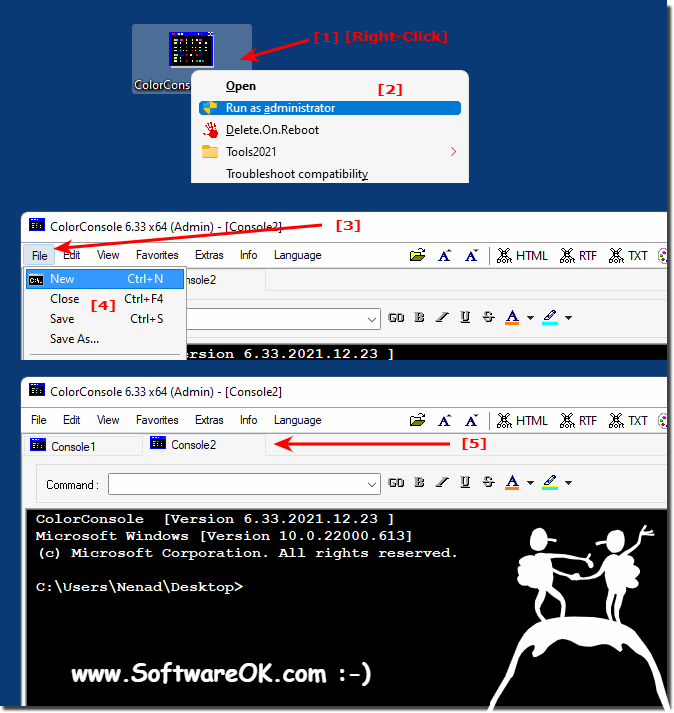 FAQ 12: Updated on: 9 May 2022 16:33